for WA based students
Our nationally recognised Certificate IV in Veterinary Nursing is designed to provide you with the knowledge and skills required to commence your career as a veterinary nurse or to gain a national qualification as an experienced professional.  Taking your love of animals and a desire to seek a professional career in caring for animals, this course will provide you with the necessary hands on skills and theoretical knowledge to work in the veterinary and animal care industry.
Entry requirements
If you wish to apply for ACM40418 Certificate IV in Veterinary Nursing (previously ACM40412) you will need to meet prerequisite entry requirements. In addition to this you will also be subject to the AVT selection process. To meet the mandatory prerequisite you must hold a Certificate II in Animal Studies OR a relevant Certificate III or higher level qualification in an animal science discipline OR you will need to demonstrate equivalent skills or knowledge gained via workplace experience.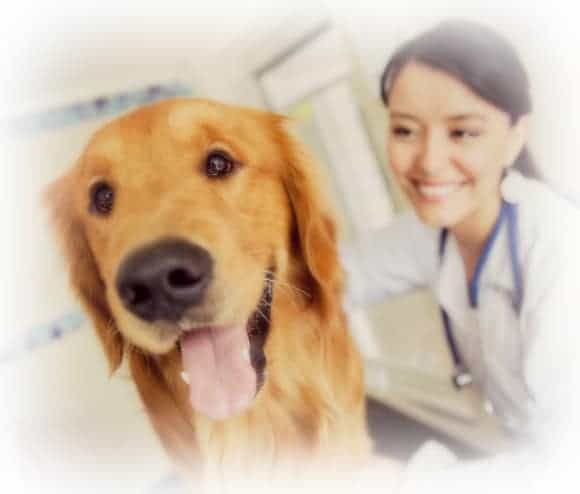 Is this an online or on-campus course?
You can choose! Our ACM40418 Certificate IV in Veterinary Nursing is offered via three study methods:-
Full-time on-campus course based in Bentley, Western Australia commencing in February each year
Part-time on-campus course based in Bentley, Western Australia commencing Mid-year 2020
Online eLearning course studied throughout Australia offering a more flexible approach to learning with a flexible start date
Your essential work placement
Whether you choose to study online or on-campus all students are required to complete a minimum of 500 hours of workplace practical training. If you are based in Perth, Western Australia we will organise a placement for you at no extra cost. If you are not based in Perth, you will be required to secure a work placement location for your practical training. For more information view the workplace practical training information in our study modes page.
What will you learn?
Throughout the course you will complete 21 units of study covering a broad range of topics relating to veterinary nursing care.  You will become competent in nursing and monitoring patients, administering medication, providing surgical assistance and monitoring anaesthesia, taking blood samples, taking x-rays, processing laboratory samples, conducting basic dental procedures, undertaking emergency and critical care nursing as well as becoming confident in providing advice to pet owners.
Your animal care pathway
Certificate IV in Veterinary nursing is a pathway from either ACM20117 Certificate II in Animal Studies (previously ACM20110) or ACM30117 Certificate III in Animal Studies (previously ACM30110) and ACM40317 Certificate IV in Companion Animal Studies providing you with the vital skills to undertake and assist in clinical duties such as pathology, radiology and procedures relating to managing medical cases.
Fees
Our fees reflect the high quality of our tuition, support and industry leading material. Fees are inclusive of all materials and consumables to complete your qualification and are payable via a monthly payment plan. If you are Perth based, your fees will also include AVT organising your essential work placement in a reputable Perth Veterinary Hospital.  Additionally, this course is eligible for government subsidisation under the Jobs & Skills WA program.  For further fee information and for full eligibility criteria for subsidised positions, view our fees tab.
How to apply
Our step-by-step wizard will take you through our application process.  We recommend reading our 'How-to-apply' page before getting started.
The AVT Difference
Due to the intensive nature of this program, our students consistently enjoy a high graduation rate with very strong employment prospects. You will be recognised as a qualified and registered veterinary nurse in Australia.
Here's just a handful of reasons why students choose AVT:-

Do you meet the pre-requisites?
You will need a Certificate II in Animal Studies or higher or equivalent experience to commence this course.
We organise your work placement in a reputable veterinary hospital (for Perth, Western Australia WA based students)
Your peers are like-minded because we thoroughly screen and review our applicants to maintain a high level of academic success
Our team members know our students by name not by number! They are friendly and approachable and are available throughout the course to provide expert advice and coaching. They will also monitor and guide your progression
We are a dedicated animal care college. No plumbing or hairdressing courses here!
We are proud of the high graduation and employment rate of our students
We are trusted and respected by industry - employers request our graduates
Our course material is written by Veterinarians and Animal Scientists who are employed directly by AVT
Our insurance arrangements ensure our students are protected throughout their training programs - both on-campus and in work placements (Australia based students only)
We are an independent animal care and veterinary nursing registered training organisation. We do not have third party arrangements with other training providers to acquire content or distribute qualifications. We take pride in developing and delivering our own course material.
At AVT, we combine a high standard of theoretical knowledge taught in our facility located in Bentley or available online and combine it with intensive practical training. This allows you to gain the competence and confidence required for an exciting and rewarding career in a variety of animal care careers.
Are you choosing a registered training organisation?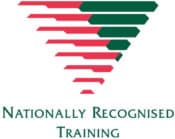 AVT is fully registered by the Australian Government training registration authority ASQA (Australian Skills Quality Authority) and the qualification offered is the nationally recognised Certificate IV in Veterinary Nursing. We are supported and endorsed by the Australian Veterinary Association. Our registration authority can be viewed on the training.gov.au website, which is the Australian Government's website for details of registered courses and training providers –  View our details here. We strongly recommend you search the training.gov.au website for any training organisation you maybe considering.
Start our application wizard! Course Commencement Dates
Study Mode
Next Intake
Enrolments Open
Enrolments Close
Course Commencement
On-campus Full-time
February 2020
August 2019
Round 1 - Mon 2/12/2019
Round 2 - Fri 17/1/2020
Orientation day Thurs 30/1/2020 **UPDATED**
Classes commence Mon 3/2/2020


Online eLearning
Commence now
All year
Flexible start date to suit you
On-campus Part-time
Mid-year 2020
Register your interest here
Frequently Asked Questions