Be part of the learning journey at AVT
AVT is a progressive, rapidly growing Registered Training Organisation based in Ascot, Perth, Western Australia (as of January 2022).  Our team is an integral part of our identity and are instrumental in the services we provide to our students. We provide a flexible workplace and are committed to the continuous improvement of our people and organisation.
About us
Applied Vocational Training is a private RTO (Registered Training Organisation) offering qualifications in a variety of animal-related vocations. We offer on-campus study options at our college, in addition to online e-learning courses to students all over Australia.
AVT aims to be the preferred provider of Nationally Recognised Qualifications for the Animal Care and Management Industry, specialising in Veterinary Nursing, Horse Care, Animal Behaviour and Training, Companion Animal Services and Animal Studies.
Salary – Negotiable   |   4-5 days per week (flexible)   |   Based in Ascot, WA 
We are seeking a new member to join our friendly team to build and maintain relationships with current students and provide ongoing support through the course of their studies both over the telephone and face to face. Building and maintaining industry relationships is also an important part of this widely varied role.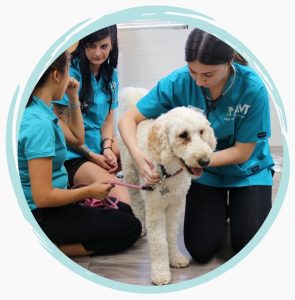 This role will suit an individual with extensive experience in a customer service role with proven exceptional verbal and written communication skills. You will need to demonstrate the ability to relate to a wide range of people in a professional yet empathetic way, be self-driven and motivated with exceptional attention to detail.
This is a rare opportunity to join a friendly, supportive and vibrant team with a genuine passion for what we do.
Key responsibilities
Act as a point of contact for online and on-campus students, monitoring progress and providing support and advice
Managing relationships with current work placements to ensure it is a productive arrangement for both the workplace and the student and providing support when needed
Building relationships with a wide variety of industry contacts through phone calls and occasional site visits
Develop programs to help work placements deliver quality training and get the most out of practical student placements
Dealing with enquiries from prospective students on a national basis to ensure that they receive appropriate advice on course suitability and provide the highest level of service
Screening and reviewing applications for on-campus courses and when necessary, conducting on-campus, Zoom and phone interviews with potential future students
Delivering information sessions to groups of students (either via Zoom or on-campus) when required.
Managing and maintaining student database
Undertaking a wide range of administrative duties
Monthly and quarterly student progress reporting and subsequent action where necessary
Selection criteria
Essential
Skills, Experience & Qualities
Outstanding oral and written communication skills and relationship building/management ability
Self-driven with the ability to work on your own initiative with minimal supervision
A demonstrated commitment to exemplary customer service
Excellent attention to detail
The ability to work independently and collaboratively in a team environment
Previous experience in an administration (or similar) role with sound working knowledge of Microsoft Office
Lives in Perth Metropolitan Area
Desirable
Skills, Experience & Qualities
Experience in VET (Vocational Education & Training) sector or higher education institutions
Background in the veterinary or animal care industry
How to apply
Please submit your application by using the form below. A covering letter is essential.
Salary – Award   |   5 days per week    |   Based in Ascot, WA 
An exciting opportunity exists for an entry-level Junior Administration Assistant to join the AVT team at our Ascot campus.
We are seeking an office assistant to help with general administrative and campus duties. This position offers a rare opportunity to join a friendly, supportive and vibrant team with a genuine passion for providing training opportunities for those in the animal care industry.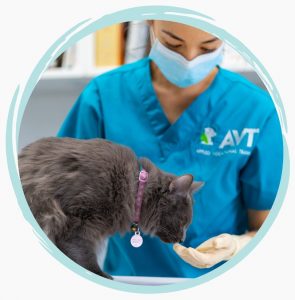 The duties of this role include, but are not limited to:
Carrying out reception and administrative duties including answering incoming phone calls
Communicating with and assisting students with general enquiries (face to face, phone, email and online)
Data entry
Providing administration support to the AVT team on a day-to-day basis
Ordering office and campus supplies
Inventory stocktake and monitoring
Assisting with feeding and cleaning enclosures of on-campus animals
You will be provided with support, guidance and mentoring from our student support team and administration team.
About You
This is a junior position and would suit a recent school leaver with an enthusiastic attitude. In order to thrive in this role, the right candidate must hold the following attributes:
Excellent communication skills, both written and verbal
Excellent interpersonal skills with a confident phone manner
Friendly, positive, flexible, can-do attitude
Reliable, punctual, pro-active, with a strong work ethic
Able to follow instructions well, with good attention to detail
Ability to work as part of a team and autonomously
Commitment to always providing a high standard of customer service
Comfortable working in an animal-friendly environment (including giving and receiving many cuddles throughout the day)
Desirable experience
Previous customer service experience
What's on offer?
This is an amazing opportunity for you to:-
Work in a professional, supportive and vibrant environment where you will be able to learn and apply new skills
Be supported by a talented team
Help many enthusiastic and passionate students
Enjoy an animal friendly workplace
Complete a Certificate II in Business Studies (traineeship)
Your role will be on a full-time basis, working 5 days from Monday to Friday. Hours may vary between 8:00am and 5.00pm.
How to apply
Please submit your resume and a short covering letter explaining why you would make a great candidate for this role and why you would like to join the AVT team, using the form below.
Applied Vocational Training is a private RTO (Registered Training Organisation) offering qualifications in a variety of animal-related vocations. We offer on-campus study options at our college, in addition to online e-learning courses to students all over Australia. We're proudly West Australian owned and operated since 1999. You will be working amongst a team of individuals who are experts in their fields and who enjoy sharing their knowledge with others in a fun and supportive workplace. We are currently in the process of relocating our Bentley based campus to Ascot where we will be based amongst equine, veterinary and other animal-related properties, as well as a short walk to the beautiful foreshore of the Swan River.  
Salary – Negotiable   |   Hours - 4-5 days per week
A rare opportunity has arisen to join our teaching team, to deliver various on-site Animal Studies courses.   This is a highly varied role and will involve:
Planning, preparing and delivering classes
Designing and facilitating practical training sessions to a variety of students
Conducting tutorials and providing student academic support
Developing course and assessment materials
Conducting formal practical skills assessment
Conducting assessment of written assignments
Working with a dedicated, talented team of individuals with a wealth of industry and teaching knowledge and experience, this role will suit an enthusiastic, committed and self-motivated individual who is passionate about training and passing knowledge and experience onto others.
This is a fantastic opportunity for a person who has considerable formal experience in the animal care industry and is wanting to diversify their career. This may include a veterinarian, an experienced veterinary nurse or an animal care manager or supervisor.  The ideal candidate for this opportunity will offer the following:
Must possess TAE40116 Certificate IV in Training and Assessment or hold a Diploma or higher level qualification in adult education (or willing to study towards TAE40116 Certificate IV in Training and Assessment).
Must possess industry-relevant qualifications and a minimum of 3 years' experience
The ability to multi-task, think on your feet and work autonomously as well as part of a   team
Present professionally, with excellent people and communication skills (both oral and written), easily building rapport at all levels
Have excellent planning and time management skills
A sense of fun and the ability to make the classes an exciting, interactive and productive learning experience
Able to commit to set days during academic term times
Lives in Perth Metropolitan Area
How to apply
Position filled.
Are you interested in joining a vibrant and fun team?
Apply Here
If we don't have any positions currently advertised, we're always interested to hear from industry professionals seeking new opportunities. If you think you have something to offer AVT or you would like to apply for an advertised position, simply complete the following form.  All applications are strictly confidential.