Veterinary nursing is a very competitive course in which to gain entry. There are a limited number of places available each year and so choosing the most useful subjects to study in high school is a good start in helping you to secure one of those places.
What types of skills and experience do we look for when selecting students for vet nursing?
When selecting applicants for our veterinary nursing courses, we consider and look for:
Academic ability 

(to study at a Certificate IV level)

Experience working with animals

 

Customer service 

and 

communication skills
Evidence of your ability to study at the Certificate IV level includes your level of education and the subjects you have studied at high school and beyond. Most of our successful applicants have completed or have equivalent language, literacy and numeracy skills to a year 12 high school level or higher.
Throughout the veterinary nursing course, you are required to read and interpret technical and medical terminology, read and understand workplace policies and procedures, perform moderate level calculations and carry out various forms of workplace communications.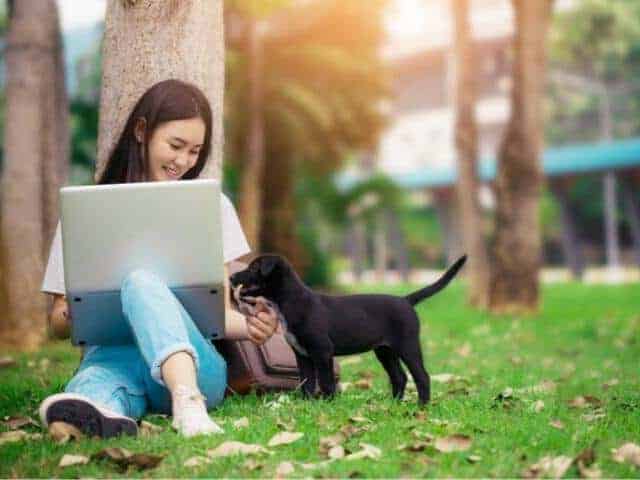 What subjects should I choose to become a vet nurse?
We recommend choosing subjects that are aligned with those covered in the vet nursing course. Subjects studied in vet nursing include:
Anatomy and physiology – having a good understanding of how the body works is paramount to helping you understand how the many disease processes affect the animal's body and therefore what treatments and nursing care the patient will require
Administering medications – calculating doses of drugs, such as antibiotics, sedatives, anaesthetics and many other important medications as well as intravenous fluid requirements for your patients is an essential skill for a veterinary nurse
Daily cleaning routines and infection control – working out the correct dilutions when using expensive hospital-grade disinfectants and antiseptics to ensure efficacy
Veterinary reception and communication

nurses need to have a good understanding of what is happening with the patients to be able to relay this information to concerned owners in easy to understand language
nurses need a good knowledge of preventative health care (vaccinations, fleas, worms, etc), nutrition, health care advice to be able to advise owners on what is best for their pet
nurses need to be able to carry out the admission and discharge of patients and relay important information to the owners during these procedures

Writing up medical records, client correspondence – good English, grammar and spelling are needed to professionally record and add information to a patient's medical record and/or to forward onto clients or other veterinary professionals.
For these reasons, Year 12
Biology, Maths
and
English
are subjects that are favourable and will strengthen your ability to succeed and help you in studying the veterinary nursing course.
Do you need to study ATAR subjects for entry into veterinary nursing?
ATAR subjects and an ATAR score are not essential for entry into the national qualification ACM40418 Certificate IV in Veterinary Nursing.
A vet nurse's duties explained
A veterinary nurse will be expected to know how to look after and care for their patients and this will involve various skills including nursing and monitoring patients, surgical preparation and assistance, monitoring patients under anaesthesia, administering medications, taking x-rays, performing laboratory tests, assisting with dental procedures, assisting with emergency situations and providing critical care nursing.
From these examples, you can start to appreciate the knowledge and skills that are required to ensure these types of procedures are carried out correctly to ensure the safety and well-being of the patients.
A vet nurse's role in communication
A veterinary nurse's role involves as much interaction with people as it does with animals. This means excellent communication and customer service abilities are also essential. Good interpersonal skills are required to be able to interact with and convey important information to clients and other members of the hospital team. Nurses are often required to educate and assist clients with the many health protocols for their pets as well as be knowledgeable on the administration side of things, for example, managing a busy schedule, booking appointments, greeting clients and putting them at ease, processing and receipting invoices and balancing the till.
The demands of being a veterinary nurse
On top of all of this, not only do veterinary nurses need to learn a great deal of information and be trained in multiple areas, including patient care and client communication, but they also need to be suited to the industry.  Learn more in our article: Top Qualities of a Veterinary Nurse
Veterinary nursing can be both a physically and emotionally challenging job at times and requires you to have a certain amount of resilience and maturity due to the nature of the veterinary industry and the types of situations that you will face.
Veterinary nursing is one of the most rewarding careers you can have, but it requires a lot of study and hard work to learn all that Is needed to become a skilled veterinary nurse.
This article intends to answer the commonly asked questions:-
What subjects are needed to study veterinary nursing?
What do you have to study in high school to become a veterinary nurse?
What test do you need to take to become a vet nurse?
What year 12 subjects do I need to have to be a veterinary nurse?
What ATAR score is required?
I am a non ATAR student is this ok?
What grades do you need to be a vet nurse?