A career as a veterinary nurse is one of the most rewarding, exciting and fulfilling vocations in the world, where you will never stop learning, evolving and growing.
With the job title of veterinary nurse comes great responsibility. And the skills and knowledge required to become a veterinary nurse today reflect the important and constantly evolving role a nurse plays in the veterinary hospital and in the care of their patients.  You are responsible for the monitoring, comfort and well-being of your patients as well as providing exceptional communication with the owners, so they understand what is happening to their beloved pets.
What is a veterinary nurse?
The role of a veterinary nurse has dramatically changed over the last 10-15 years to become one of the most diversified job titles around. The role has changed from being just a cleaner, animal assistant and receptionist to one where the nurse closely supports the veterinarian in many technical areas, working alongside the vet to provide the very best of care to their patients. Today, veterinary nurses are required and expected to perform much higher level duties which make the job very rewarding and stimulating.
Above all a veterinary nurse provides essential nursing care for all of their patients and this care may include:
Cleaning and sterilisation of all equipment, cages, laundry, surgical instruments, etc

Cleaning, feeding, medicating, monitoring, comforting and observing patients

Assisting with anaesthesia and monitoring of patients

Preparation of patients for surgery

Assisting with radiography or ultrasonography

Running blood tests on on-site laboratory machines

Taking blood samples, placing iv catheters

Dental procedures such as a scale and polish

Triage and emergency procedures

Educating and informing owners on how to look after their pets

Providing excellent customer service, educating and informing owners

Keeping accurate client and patient records
To do all of these tasks competently and to take on these responsibilities, the training required to become a qualified veterinary nurse must incorporate both the theoretical knowledge as well as the essential practical skills covering all of these important areas.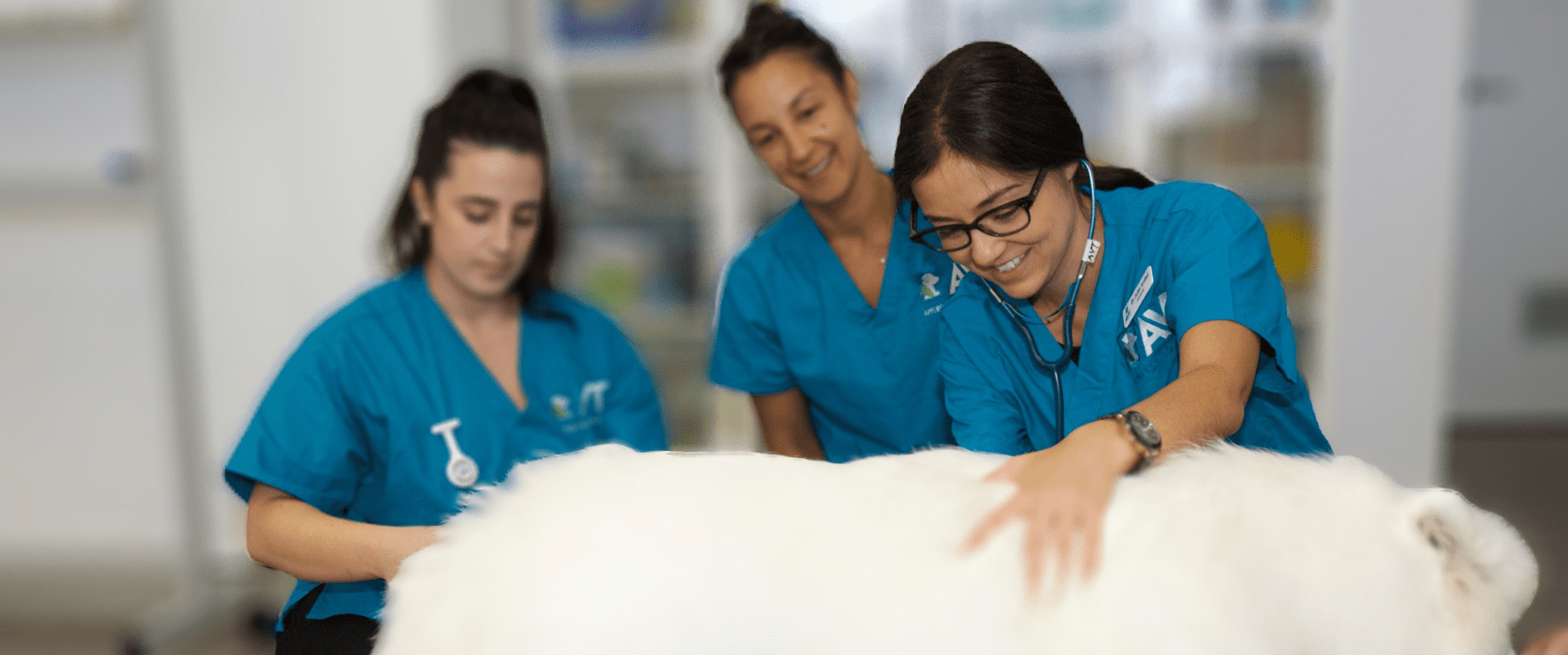 Are you a organised, positive and a go-getter? Able to handle a challenge and passionate about animals and their care?
Learn More
How do you become a veterinary nurse in Australia?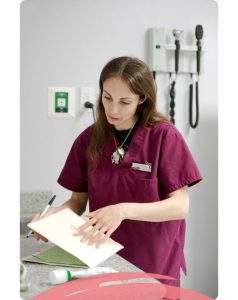 In order to be employed as a qualified veterinary nurse in Australia, you need to obtain the ACM40418 Certificate IV in Veterinary Nursing. The training and information you receive whilst studying this qualification will give you the underpinning knowledge and skills required to competently assist a veterinarian and to carry out the many skills expected of qualified nurses to provide the highest quality of care to their patients and clients.
How do you gain a qualification in vet nursing?
Veterinary nursing is a very hands-on vocation and gaining a veterinary nursing qualification requires both practical training in a veterinary hospital complemented alongside theoretical underpinning knowledge.
As you can appreciate, many people aspire to be veterinary nurses, and so this qualification is very competitive.
Is there a prerequisite for entry into Veterinary Nursing?
There is a prerequisite for ACM40418 Certificate IV in Veterinary Nursing. This includes:
If you have little or no experience and are based in Perth we highly recommend our Veterinary Nursing Pathway course.
Vet Nursing Prerequisites
Detailed information about course entry and the Veterinary Nursing Prerequisite  
* For detailed information visit: Selection Criteria and Entry into Veterinary Nursing
Do you need to have a Certificate IV in Veterinary Nursing to be a Vet Nurse in Australia?
To be employed and paid as a qualified veterinary nurse, you need to complete ACM40418 Certificate IV in Veterinary Nursing (previously ACM40412 Cert IV in Veterinary Nursing).
However, many nurses may begin their careers in the veterinary industry, working as animal attendants or volunteering their time at a veterinary hospital. Over time, if they are competent and show ability and aptitude, they may then have the opportunity to become trained in other areas of animal care, including basic veterinary nursing tasks. However, these tasks must always be carried out under the supervision of a qualified veterinary nurse or veterinarian.
In order to be able to perform all required veterinary nursing tasks and gain employment as a veterinary nurse, you need to obtain the Cert IV in Veterinary Nursing.
For more information on Vet Nursing visit the following pages:-