Study your qualification at the RSPCA in Malaga WA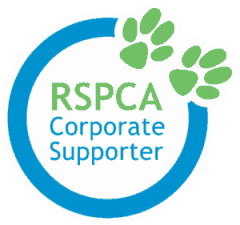 Our nationally recognised ACM30117 Certificate III in Animal Studies is now available as a six month on-campus course, based entirely at the RSPCA shelter facility, in Malaga, WA. This unique opportunity means your essential practical training as well as your on-site tutorials will take place at the RSPCA facility and you will not be required to find a work placement. Our fully qualified AVT lecturers will supervise your practical training and deliver the classroom based course material supplemented by online learning via our elearning centre.
During the course you will become familiar with the fundamental principles of working in the animal care industry. In addition to the topics covered in the Certificate III course, our 6 month intensive program introduces you to:-
behaviour and enrichment for different animal species,
detailed nutrition plans including their use in the recovery of  strays and mistreated animals,
caring for animals including rehabilitation and care of rescued animals,
foster care and it's role in the animal welfare system,
the RSPCA inspectorate and their role in managing animal care cases in the community.
Your course structure will be as follows:-
Weeks 1-2 Pre-course online theory and orientation day - Your initial weeks of study will commence with a full day orientation and induction at the AVT Bentley campus followed by theory based learning in the comfort of your home (approx 10-20 hours each week).
Weeks 3-22 RSPCA training days and online eLearning - Attendance one day per week for twenty weeks at the RSPCA's facility in Malaga to receive the intensive practical training by qualified AVT trainers. Training days will commence at 7.30am-4.00pm. Students are expected to participate in ALL practical training days (day of week will be set by AVT and confirmed prior to course commencement). Plus 10-20 hours/week of home based study dedicated to theory and preparation and submission of assessments.
Students must:
be at least 18 years of age, due to RSPCA policies and guidelines
be available to participate in ALL work placement days and class days at the RSPCA (one day per week - fixed day to be determined by AVT prior to course commencement)
be physically capable of restraining animals, handling animal feed e.g. large bags of food of up to 15 kg and standing for extended periods of time
have a reliable internet connection and access to a desktop computer or laptop. You will be required to write, submit and in some cases upload assessments and various types of multi-media files online in your own time, therefore we strongly recommend using a desktop or laptop computer for your studies
be proficient in speaking and writing in English
due to the required workload and level of study, have a minimum level of schooling up to and including year 10, with a good understanding of science and maths.
This course is highly competitive and has limited places. Therefore, successful students are selected based on prior work experience, education and individual attitude and aptitude.
Credit transfers
Students with eligible credit transfers may apply, however due to the course delivery format, 100% attendance is required for orientation/induction and practical placement days and therefore full course fees will apply.
You will become familiar with the fundamental principles of working in the animal care industry, animal health and well-being, environmental sustainability, enrichment for animals and much much more. For a full list of units, please
visit this page
. To meet the requirements of this qualification, you will need to choose a species based elective from either:-
ACMSPE304 Provide basic care of domestic dogs OR
ACMSPE305 Provide basic care of domestic cats.
Certificate III in Animal Studies

RSPCA based course

Duration

6 months

Delivery

Blended learning, 1 day onsite

Learning guides

Downloadable

Textbooks

Downloadable

Excursions

Dedicated student support

One-on-one mentoring at the RSPCA by AVT lecturers

Assessments and Certification

Workplace practical insurance cover

AVT practical kit including uniform, name badge and workbook

Total course fees

$5,495*

Payable via our monthly payment plan
Initial payment of $1,495 plus
5 x $800 monthly payments
*Subject to change
You will be required to wear:-
an AVT shirt (supplied by AVT)
steel capped shoes (supplied by student),
neatly presented, long comfortable work pants suitable for bending and manual work (supplied by student).
"Presentation is key to success"
Many people aspire to work with animals and a Certificate III in Animal Studies can lead to a wide variety of qualification and/or job pathways in the animal care industry including animal welfare carers, veterinary assistants and vet nurses, council and ranger services, wild life carers and animal fauna rehabilitation workers, conservation workers, pet service related business owners, home based pet services, sanctuary management, park rangers, wildlife rangers, pet grooming, animal trainers, cattery attendants, boarding kennel hands, pet day care centres, agistment facilities and retail businesses such as pet shops.
Click
here
to visit our general Certificate III information page and learn more about career opportunities.
The application process for this course is as follows:-
Step 1  Apply using our online form during an application open period.
Step 2  Your application will be reviewed by AVT and if required, we will contact you for further information
Step 3  Successful applicants will be emailed an offer including payment plan details
Step 4  You will be required to activate your payment plan prior to course commencement
Our next course commences
on the 5th July 2019 and is subject to minimum numbers. See the Important dates noted below for relevant schedule.
Why choose the RSPCA based course?
Fast track intensive course – allowing you to gain your qualification within 6 months at a purpose built, fully equipped facility with experienced, trained AVT and RSPCA supervisors
No stress! - you do not have to find a work placement for the course. Your entire practical training is completed at the RSPCA shelter facility in Malaga
Potential future employment opportunities at the RSPCA for select students on completion of the course
You will be working with a variety of animals and have an opportunity to learn about their unique behavioural challenges and care needs. This type of exposure is not only interesting but will give you an advantage over other students
This certificate increases your opportunities for employment in the animal care industry and gives recognition towards entry into further studies at a Certificate IV level (eg Certificate IV in Companion Animal Services or Certificate IV in Veterinary Nursing).
Important dates
| Next Intake | Enrolments Open | Enrolments Close | Course Commencement | Training Completion |
| --- | --- | --- | --- | --- |
| July 2019 Intake | Feb/March 2019 | 31st May 2019 | 5th July 2019 | December 2019 |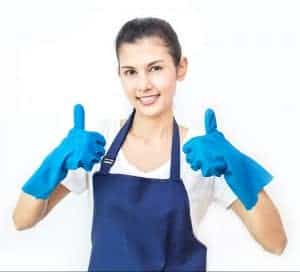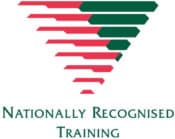 Register your interest for our July intake! | | |
| --- | --- |
| Select your course | |
| ACM30117 Certificate III in Animal Studies 2019 – July Intake | |