Working with animals is an often popular and sought after line of work. With many school graduates and mature age students aspiring to become veterinarians, places in veterinary science related courses are often highly competitive and very limited. However, there are many equally fulfilling jobs working with animals in the field of veterinary nursing and related support roles.
So firstly, what is involved in being a veterinary nurse?
The role of a veterinary nurse
A vet nurse is responsible for the nursing care, monitoring, comfort and well-being of patients whilst also handling much of the communication with the owners.
Some examples of the many duties a veterinary nurse may have to perform on any given day would include:
Cleaning, feeding, medicating and observing patients
Cleaning equipment, surgical instruments, cages, laundry, etc.
Assisting veterinarians during patient examinations
Preparation for surgery
Assisting with anaesthesia and monitoring of patients during surgery
Assisting with imaging such as radiography and ultrasonography
Taking and testing blood samples.
Maintaining dental health e.g. scaling and polishing teeth
Triaging and assisting with emergency procedures
Educating owners on how to take care of their pets, whether healthy or unwell
Educating owners about parasite control, vaccination protocols, sterilisation and pet behaviour including running puppy school classes
Keeping accurate patient records and accounts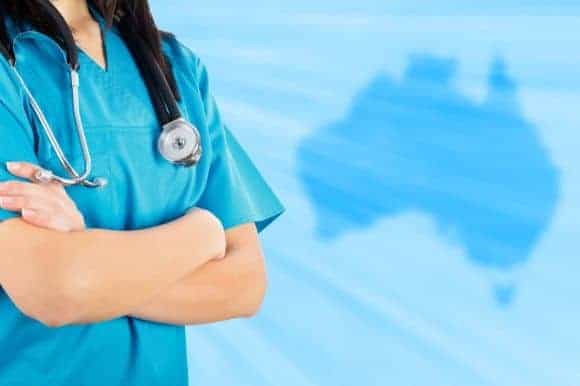 As you can see, there are a lot of responsibilities in being a veterinary nurse, making this a diverse and fulfilling job.
What qualifications do you need?
In Australia, to be employed as a qualified veterinary nurse you need a specific qualification: ACM40418 Certificate IV in Veterinary Nursing. This qualification is gained through a combination of theoretical training and practical work experience in a veterinary hospital.
How do you look for a job as a vet nurse?
You can start your job search both on-line and in person.
Face to face introductions
Starting your job search on foot is a great way to establish key contacts at local clinics and hospitals and get an idea of the services and opportunities available in your area.
Whilst most veterinary nurses in Australia work in small animal practices some also work in large animal hospitals, shelters, sanctuaries, rehabilitation centres, kennels, stables, veterinary suppliers and even wildlife centres and zoos.
If you choose to knock on doors, be sure to dress appropriately to make a fantastic first impression. You should look professional, but not over-dressed (remember nursing is a practical job) and bring a detailed resume, outlining your animal care experience along with copies of your qualifications.
During your visit, it is a great idea to also ask for the Practice Manager's name or the name of the person responsible for hiring veterinary nurses.
A day or so after your visit, call the practice and ask to discuss your CV with the Practice Manager. If there are no opportunities available, consider asking for recommendations on where to look for similar vacancies. The Practice Manager may be able to give you some insight into local opportunities in the area for animal care related work to give you experience and/or connections in the field.
Meet industry professionals
There are also several industry events throughout the year which provide great networking opportunities around Australia. Organisations that arrange regular industry events include:
Search online…
In Australia, there are a handful of specialty job boards specifically for the veterinary industry. In addition, there are also a number of corporately owned practices operating throughout the nation, each having their own careers and vacancy pages.
So where to look online for a job as a veterinary nurse or assistant?
Start by checking the following websites:
The major practice groups which advertise positions on their own sites include:
Vet Partners (Includes the Vetwest Animals Hospitals group in Western Australia and NVC in the Eastern Coast)
How to prepare for your next veterinary nursing job
Whether it is your first job or next veterinary nursing role, here's a few resources to help out:-
Just starting your veterinary nursing career?