Your start to a great future – VET in Schools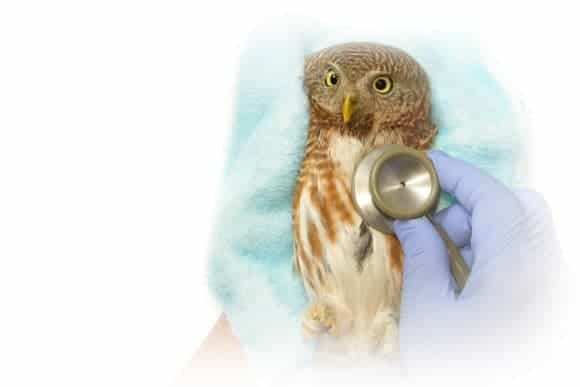 Many secondary school  students aspire to work with animals and the certificate II and III in animal studies are excellent pre-vocational courses that can lead to a wide variety of career pathways in the animal care industry.
Combining online learning with industry practical placements, our courses provide students with both the underpinning knowledge and practical skills needed to enter the workplace or move on to higher qualifications.
Students can nominate a work placement from a wide range of industry establishments.
We offer the following certificates for VET in schools. Select the following links for a full course description of each certificate:
Your Study Pathway in Animal Studies
Step 1.  ACM20117 Certificate II in Animal Studies
We strongly recommend you begin your study pathway towards a career working with animals by enrolling in the Certificate II in Animal Studies.  This certificate is a general pre-vocational qualification aimed as an entry point into the animal care and management industry.
Step 2. ACM30117 Certificate III in Animal Studies
On successful completion of Certificate II, students can progress and study towards the Certificate III in Animal Studies. This certificate allows the student increased opportunities for employment in the animal care industry and gives recognition towards entry into further studies at a Certificate IV level (eg Certificate IV in Companion Animal Services or Certificate IV in Veterinary Nursing).
Direct entry into the Certificate III in Animal Studies
Direct entry into the Certificate III is available, however we strongly recommend beginning this  career pathway at the Certificate II level.
Students who will be eligible and suitable candidates for direct entry into the Certificate III in Animal Studies would be those students who have either:
Successfully completed an equivalent Certificate II in another industry and wish to now consider a career in the animal care industry OR have gained significant work experience in the animal care industry AND
Have a written letter of recommendation from their VET Co-ordinator to commence studies at a Certificate III level.
Work placement – blending practical experiences with theory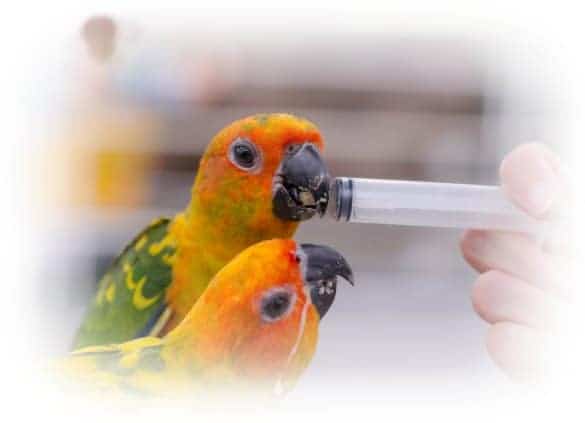 Practical placements are arranged by the student and/or their VET co-ordinator.
Students are able to commence studying the first two units of the course before finding a work placement, however the work placement will need to be organised prior to starting their third unit of study. Additionally, all workplaces must be reviewed and approved by our student support team prior to commencing logged hours. Students will receive a Workplace Approval Kit to assist with this requirement. Additionally, they will receive access to our Work Placement Guide, a useful tool to help students find an organisation or business for their workplace training.
Work placements can be arranged in a range of industry establishments. Some examples would include pet shops, doggy day care centres, agistment centres and other equine establishments, veterinary hospitals, boarding kennels, animal shelters, wildlife centres including the zoo, as well as fauna rehabilitation centres.
This practical training may be completed during nominated VET school days, on weekends and/or during school holidays, depending on the student's availability.
Fees
Our fees are inclusive of:-
Enrolment
Online supported e-learning delivery making access to course materials and assessments quick and easy
Downloadable study materials and practical skills worksheets
Comprehensive help guide to finding a work placement in the animal industry
Access to tutors via email, telephone or Skype
Workplace practical insurance (for students located in Australia)
Dedicated student support officer available to assist with students' needs (this may include academic and learning support, IT support, work placement coaching, one-on-one support)
We will be offering the new updated qualifications in 2019. The fee structure for 2019 is as follows:-
ACM20117 Certificate II in Animal Studies for VET in Schools: $1,865
ACM30117 Certificate III in Animal Studies for VET in Schools: $2,665
Payment is by payment plan.
Recognition of prior learning (RPL)
Students who successfully complete our Certificate II in Animal Studies and wish to progress and study towards the Certificate III in Animal Studies, will receive credits towards 7 units of competency and as such the Certificate III would be significantly reduced in cost to reflect the units already completed.
Looking for more information?
Want to find out more about course duration, work placements, course content and a bunch more? Make sure you visit the individual qualifications pages:-
Please note we will be offering ACM20117 and ACM30117 in our 2019 VET in Schools program.  For more information about the changes visit this page >>
Would you like to be notified when applications open?
Simply complete and submit your details using the form below and we will send you an email to let you know when our 2019 Certificate II and Certificate III VET in schools program enrolments are open.