How we select our Veterinary Nursing students
Our goal is to see students succeed in their animal care career path and to ensure we provide the veterinary industry with high quality, employable graduates. To achieve this we believe the best approach is to assess each prospective student based on a combination of their experience, education, ability and suitability to work with animals.
To enrol in this course applicants are required to either :-
* AVT's 'ACM20217 Cert II in Horse Care' meets the prerequisite for our Certificate IV in Veterinary Nursing course. You will need to confirm whether or not this prerequisite meets your institutions' requirements if not studying with AVT.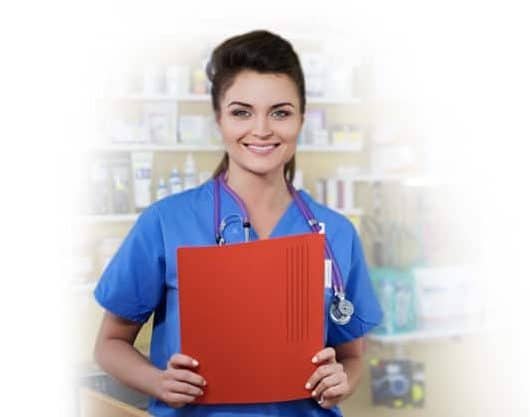 Assessing whether or not you meet the prerequisite for ACM40418 Cert IV in Vet Nursing is done by a personalised review of each and every applicant.
If you feel you don't meet the prerequisite, we can assist you with one of our unique combination pathways that will fast-track your application so you can get started as soon as possible. Simply contact us for more information.
FAQ's - General questions about meeting the prerequisites
Meeting the compulsory prerequisite or equivalency does not guarantee entry into ACM40418 Certificate IV in Veterinary Nursing. Once prerequisites have been met, prospective students may then apply for entry in to ACM40418 and are subject to the course selection criteria as described here
You will be required to complete an online application form to apply for this course. This form includes questions about your previous knowledge and skills as well as other qualifications you have completed.
If you have completed an alternative qualification that may be equivalent to the prerequisite you will need to submit formal qualification documents including a certificate and results listing all units studied such as a Statement of Attainment (note these are not required if your qualification was gained from AVT).
If you believe you have relevant knowledge and skills as a result of workplace experience - you will be required to provide information about previous experience.  See our separate FAQ on 'What evidence do you need of my workplace related skills and knowledge?'.
If you have successfully completed the ACM20117 Certificate II in Animal Studies or ACM20121 Certificate in Animal Care or a directly equivalent qualification you can complete the full application form. Here's a few things you will be asked about:-
Proof of completion for ACM20117 Certificate II in Animal Studies or equivalent (if not studied via AVT)
Unique Student Identifier - If you don't already have a USI number, you will need to apply for one. This is easy to do, just go to our USI page to find out more.
Previous study and experience - you will be asked about your previous workplace experience, whether that be an employed position or even volunteer work. If you have any proof of work experience or employment, make sure you have a digital copy on hand to upload, particularly if it is related to working with animals. Here's just some of the documents that are of interest:-

References (personal, work or education related references on business letterhead)
Offers of employment or work experience
Short courses you may have undertaken
Evidence of experience in caring for animals
Records of education including school, college, TAFE, university records
Work experience references/ statements
Statement of Attainments

Your why! - We are going to ask you why you want to study and work as a veterinary nurse. You will need to write at least 500 words telling us why you are applying and include any information about your past experience with animals. This is one of the most important parts of your application, so think carefully before submitting your statement.
If you cannot provide sufficient evidence to prove you meet the prerequisites, we will then work with you to establish a unique fast-track program for entry.
Unfortunately a non-animal science based university or college qualification does not meet the prerequisite for this course. You will need to show evidence of knowledge in animal care or animal studies.
Examples of tertiary qualifications that will NOT meet the prerequisite include:-
Bachelor of Arts,
Bachelor of Psychology,
Bachelor of Education,
Bachelor Health Sciences,
Bachelor of Information Technology,
Bachelor of Law,
Bachelor of Commerce.
Please refer to our previous question for qualifications that do qualify for recognition.
FAQ's - Demonstrating equivalent skills and knowledge
Equivalency of the prerequisite qualification, Certificate II in Animal Studies may include relevant employed or voluntary (work experience) positions in a range of animal care facilities.
You will be asked to demonstrate equivalent skills and knowledge in the following five areas:-
Work health and safety risks in an animal care facility
Animal identification, handling and behaviour
Animal nutrition (prepare, present and distribute food and water for animals under supervision and according to animal dietary requirements)
Animal hygiene routines
Animal husbandry and health routines
Here's some examples of tasks you may have performed whilst working in an animal care facility:-
basic care of animals, including feeding, exercise, grooming, washing of animals
understanding of basic animal care needs i.e. diet, fleas, worms etc
cleaning/ hygiene procedures of the animal's environment, eg cage, enclosure, bedding, stable
handling animals regularly using appropriate handling and restraint methods and can identify basic animal behaviour signs
observing and recording animals' behaviour
following Occupational Health and Safety guidelines with an understanding of hazards in the animal care industry,
Ability to identify basic health care concerns in animals i.e. canine cough, ringworm, cat flu etc
Selection criteria for AVT Veterinary Nursing Students
Our graduates are sought after by Veterinary Practices throughout Australia. One of the reasons for this is our selection process. For this reason, places in the AVT Veterinary Nursing course are highly competitive and limited. This also means applicants are subject to our normal  selection process.  This involves considering your aptitude for working in the animal care industry. If you are currently employed in a veterinary practice and have the support of your employer to study this qualification, this will be considered favourably.
When selecting students, we also consider two other important criteria as outlined below.
We look for evidence of your ability to study at the Certificate IV level. This may be based on your completion of school or other studies. We do not apply strict rules on what schooling you need to have completed and all students can present evidence of their ability to show equivalency to this level.

It is recommended that you have completed or have equivalent language, literacy and numeracy at a year 12 high school level. Throughout this course, you will be required to read and interpret workplace policy and procedures, technical and medical terminology, perform moderate level calculations and exercise various forms of workplace communications.

For students that do not have evidence of previous studies we may ask you to complete one of our own aptitude assessments that may allow you to demonstrate your ability. These assessments are designed to assess your language, literacy and numeracy skills. We may ask you to take some further background studies if we feel you need extra study experience.
Veterinary nursing can be both a physically and emotionally challenging job at times and requires you to have a certain amount of resilience and maturity due to the nature of the veterinary industry and the type of situations that you will face.
A veterinary nurse's role involves as much interaction with people as it does with animals. This means excellent communication and customer service abilities are essential. Good interpersonal skills are required to be able to interact with and convey information to clients and other members of the hospital team.
Our selection process will take into consideration the quality of your application as well as how you perform during a formal interview, either face to face, Skype or via telephone (if your application reaches this stage). Behavioural, cognitive and interpersonal assessments are used to help us with our selection.
As mentioned above, places are highly competitive and limited.
Additional Considerations
Requirements for our supported eLearning students
Places are offered to supported eLearning (online correspondence) students based on the availability of a Veterinary Practice to support your training. If not already employed in a practice, you are required to locate a practice willing to support you. For prospective students we have an workplace kit which may assist you to locate a practice to support your studies.
What happens if you do not meet the criteria?
If we are not able to offer you a place at the time of your application, we will advise you on a plan for the future. This may include an education pathway such as qualifications in animal studies or animal care  or seeking work experience.