Information about the AVT approach to Units of Competency prior to July 2017
Relevant ONLY to AVT Students who were enrolled prior to July 2017
Prior to July 2017, our Modules were different to the official units in the National course. It is important to appreciate that the official course (which is called a "Training Package") contains units that are different to the modules we formerly offered and you enrolled in. For example, there is no unit called "Animal Diseases" in the Training Package, this topic is spread over several units such as "Assist in the healthcare of animals" The table below will give you an ideal of how this works.
As of July 2017, all students will now study the Training Package units rather than the modules described in this article.
What does this mean for you?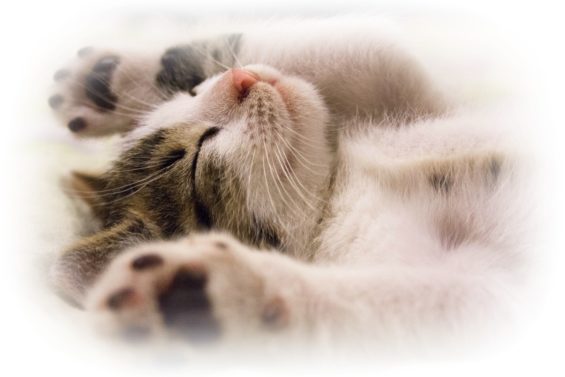 On completion of the Certificate IV you would have been presented with a list of units that come from the training package. The modules you have completed with us will also be listed, but do not form part of the official transcript.
Should you change training providers, only the official units will be recognised, not the module names that we use. For most students this is not an issue, and the industry widely understands titles such as "Animal Diseases" and "Animal Breeding".
The official training package units are linked to completion of practical skills. It is important to understand that no units can be issued without completion of some practical training (see table below)
If you only part complete your course and move to another college
For students that do not complete all of the requirements for the Certificate III or IV that wish to move to another course and require credit for studies completed, we will issue a statement based on the successful completion of a number of our modules. The list below indicates what is required to be completed by the student in order to obtain a completion statement for the units of competency that are included in the Certificate IV in Veterinary Nursing training package.
Please contact us should you require any additional information about modules and units
____________________________________________
Units from the Certificate IV 
| | |
| --- | --- |
| ACMGAS202A | Participate in workplace communications |
| ACMGAS204A | Feed and water animals |
| ACMGAS205A | Assist in health care of animals |
| ACMGAS208A | Source information for animal care needs |
| ACMINF301A | Comply with infection control policies and procedures in animal work |
| ACMWHS301A | Contribute to workplace health and safety processes |
| ACMVET201A | Carry out veterinary nursing reception duties |
| ACMVET202A | Carry out daily clinic routines |
| ACMVET203A | Assist with surgery preparations |
| ACMVET401A | Coordinate patient admission and discharge |
| ACMVET402A | Apply imaging routines |
| ACMVET403A | Perform clinic pathology procedures |
| ACMVET404A | Perform clinic office procedures |
| ACMVET405A | Carry out surgical nursing routines |
| ACMVET406A | Nurse animals |
| ACMVET407A | Carry out medical nursing routines |
| ACMVET408A | Coordinate and perform theatre routines |
| ACMVET409A | Provide specific animal care advice |
| ACMVET410A | Carry out veterinary dental nursing procedures |
| ACMSPE312 | Provide basic care of rabbits and rodents |
| ACMACR403 | Identify and respond to animal behaviour |
| BSBCUS301B | Deliver and monitor a service to customers |
| ACMSUS201 | Participate in environmentally sustainable work practices |
How we arrange credit for other courses
If you do choose to not complete the course or move to another course and require credit for studies completed, we will issue a statement based on completing a number of our activities. The lists below indicate what is required for us to issue a partial completion statement for the units described above.
Please note that completion of one or a few of these units will not result in credit.
| Complete ALL of our units below: | We will award ALL of the following |
| --- | --- |
| Care of Dogs and Cats | ACMGAS204A Feed & water animals |
| Veterinary Medical Nursing 1 | ACMGAS205A Assist in health care of animals |
| Working with Animals, Health and Safety | ACMWHS301A Contribute to workplace health and safety processes |
| Animal Anatomy & Physiology | ACMVET401A Coordinate patient admission and discharge |
| Veterinary Clinical Pathology 1 | ACMSPE304A Provide basic care of dogs |
| Veterinary Practice 1 | ACMSPE305A Provide basic care of domestic cats |
| . | . |
| Complete ALL of our units below: |  We will award ALL of the following |
| Veterinary Surgical Nursing 1 | ACMGAS208A Source information for animal care needs |
| Dog and Cat Diseases | ACMVET202A Carry out daily clinic routines |
| Veterinary Medical Nursing 2 | ACMVET203A Assist with surgery preparations |
| Veterinary Imaging 1 | ACMVET402A Apply imaging routines |
| Veterinary Ethics and Legislation | ACMVET407A Carry out medical nursing routines |
|  Veterinary Medical Nursing 1 |  ACMINF301A Comply with infection control policies and procedures in animal work |
|  Veterinary Practice 2 |   |
| . | . |
| Complete ALL of our units below: | We will award ALL of the following |
| Veterinary Clinical Pathology 2 | ACMVET201A Carry out vet nursing reception duties |
| Business Operations (Animals) | ACMVET408A Coordinate and perform theatre routines |
| Veterinary Surgical Nursing 2 | ACMVET403A Perform clinic pathology procedures |
| Veterinary Anaesthetic Nursing 1 | ACMVET405A Carry out surgical nursing routines |
| Veterinary Anaesthetic Nursing 2 | ACMVET406A Nurse animals |
|  Small Business with Animals |  ACMVET404A Perform clinic office procedures |
|  Veterinary Practice 3 |   |
| . | . |
| Complete ALL of our units below: | We will award ALL of the following |
| All Workshops | ACMVET409A Provide specific animal care advice |
| Animal Breeding | ACMVET410A Carry out veterinary dental nursing procedures |
| Veterinary Pharmacy | AMGAS202A Participate in workplace communications |
| Veterinary Dental Nursing | BSBCUS301B Deliver and monitor a service to customers |
| Emergency Veterinary Nursing | BSBPRO301A Recommend products and services |
| Veterinary Imaging 2 |   |
| Animal Behaviour |   |
| Animal Nutrition & Feeding |   |
|  Business Operations (Animals) |   |
|  Small Business with Animals |   |
|  Veterinary Practice 4 |   |
Please Note: Full time students complete workshops as part of their full time course