Wondering what our students think of their experience at AVT or are you looking for Applied Vocational Training reviews? Read about recent student experiences here. 
Rachel Gray
Certificate IV in Veterinary Nursing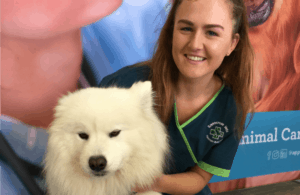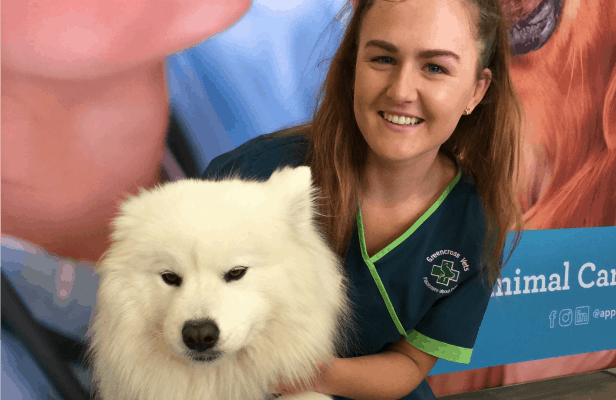 "I began studying the Certificate IV of Veterinary Nursing as a full time student at AVT at the beginning of 2017. I went into the course having never worked in a vet clinic before, and unsure if I would even be a good vet nurse. Luckily AVT has the most incredible lecturers who encouraged and helped me every step of the way & got me into an awesome clinic for my work placement. My work placement clinic ended up hiring me and I am now working my dream job and doing things I would never of Hey thought I'd be able to do in such a short amount of time. The personalised support and encouragement I received from all of the staff at AVT is second to none and I can not thank them all enough for everything they have done for me. Studying at Applied Vocational Training was definitely the best decision of my life!" via Facebook Review
Amanda Brown
Certificate IV in Veterinary Nursing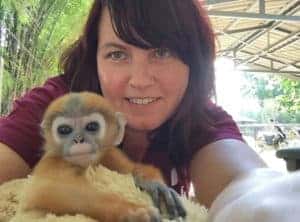 My name is Amanda and I am a newly graduated veterinary nurse from AVT. I studied the course full time in 2015 which is no mean feat, having two children to also look after, but my hard work and determination paid off.
In December I went on my adventure to a wildlife rescue centre in Thailand. It was an amazing experience, a definite eye-opener! I got to work with Elephants, Bears, Macaques, Dusky Langur's, Deer, Gibbons, Wild Boar and many others. I helped to treat abscesses on the elephants, medicate the bears, help a gibbon with seizures, treat a macaque with a fever, treat a deer that had fly strike, watch a vasectomy on a macaque, a tail amputation on a dog and my most favourite job was babysitting a baby dusky langur called Luna. I would thoroughly recommend it to anyone.
Once I returned, I juggled kids on school holidays with my new job at the veterinary hospital in which I was offered a job near the end of my studies last year. And I absolutely love it there. I have done a lot of reception work, which is very challenging, but I'm getting better with it and my surgery skills are also getting a work out. It is the first time in my life that I can actually say that I love my job – so thanks to all of the staff at AVT for making that possible. I have had a wonderful experience studying with AVT.
Melanie Morris
Certificate IV in Veterinary Nursing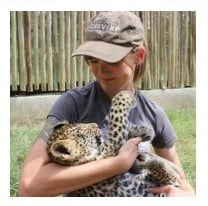 One of our correspondence veterinary nursing students, Melanie Morris has recently returned from a volunteer trip to South Africa where she had the opportunity to shadow a wildlife vet for two weeks.
Melanie:
I worked very hard and got very dirty, but had an amazing experience and learnt a lot!!  Some of the highlights of my amazing visit included microchipping a sable calf, meeting and feeding two lion cubs (one rescued from a circus, one rescued from the canned hunting industry), treating an injured elephant calf, having a cuddle with an orphan leopard cub, getting to practice drawing up lots and lots of medication, learning to shoot darting rifles, catching and restraining nyala and being chased by a pack of wild dogs (who have been rehabilitated after being rescued from a zoo).
I love my job – so thanks to all of the staff at AVT for making that possible. I have had a wonderful experience studying with AVT.
Kara van Rullen
Certificate IV in Veterinary Nursing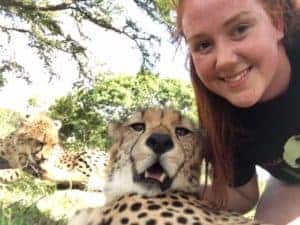 "In 2016 I completed my Cert IV in veterinary nursing at AVT and it was one of the best decisions I have made in my entire life. The course was well balanced with both theory and practical work. The lecturers and support staff were constantly striving to make our learning experience a positive and effective one. I cannot thank AVT enough for all of the help that they have given me. Without them, I wouldn't have received the nursing job that I have today. Thanks AVT" via Facebook.
Casey Hogue
Certificate IV in Veterinary Nursing
My name is Casey and I graduated from AVT in 2013, after studying the course full time. I originally decided I wanted a career with animals and people when I got my little cheeky dog "Oreo" at 17. The idea of having a career where I could help people and their pets seemed to be the perfect fit for me. Due to my love of talking, especially about animal health and welfare!!! Before starting at AVT I was lucky enough to have undertaken a few months of work experience. This really helped me know for sure that the Veterinary Industry was the one for me, and in particular a career as a Veterinary Nurse.
During my time with AVT I particularly enjoyed the fact that every second week we were able to take the knowledge that we had just learnt in class and see it in action at our work placement. I believe that this is what makes AVT such a stand out course as so when you are out in your first job you are able to perform basic tasks from having done so many hours of work experience already.
After graduating, it did take me a few interviews before finding the perfect job with Sage Vets at South St Vet, I have now been working with them for nearly 3 years! I have also previously run their puppy class program and work with an amazing team that has allowed me to grow and develop my skills a lot. After 2 years as a full time Nurse with Sage Vets, I decided that my real passion was surgery and critical care medicine, and I thought that the next best step for me would be to progress my career and go to Murdoch University. I am currently studying Animal Science and hope to successfully transfer into Veterinary Science one day; to become a Veterinarian. While studying this past year I have still been working at Sage Vets and also secured a role at WAVES as an Emergency and Critical Care receptionist. So to say the least my Cert IV has taken me on a bit of a crazy journey and now lead me to Murdoch, definitely not what I thought on Graduation Night 2013. Everyone at AVT is so supportive and helpful in all aspects of the course. And I couldn't recommend a better place to study Veterinary Nursing.