A course for horse people created by horse people
Applied Vocational Training (AVT) is a Perth based, dedicated animal care and veterinary nurse training specialist providing Nationally Recognised qualifications. 
AVT is currently in the process of preparing a unique training course (Certificate II) for those passionate about all things equine! A career working with horses can be extremely rewarding and satisfying, however it can be hard to know where to begin to make your dream become reality!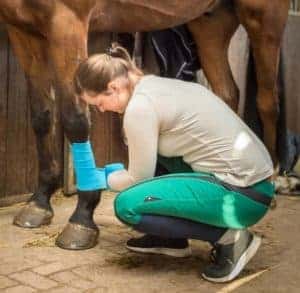 AVT aim to make this one of the highest quality equine care and management courses available in WA, offering students the very best in both theory knowledge and practical hands-on training at a high quality equine facility based North of the river.
The course will cover all aspects of day-to-day equine care including –
Equine behaviour and welfare
Safe and effective handling techniques
Daily stable routines
Equine health and routine health treatments
Nutritional requirements and feeding regimes
Assessment of horses for purpose
Equine first aid
AVT's approach to learning – Combined Theory and Practical
Theory materials will be primarily delivered via an online learning platform, offering a variety of interactive learning resources, together with a range of on-campus seminars.
Students will also attend set practical training days over a 10-week period. This will be held at a high quality equine facility based North of the river in Perth, Western Australia. Students will receive:
expert tuition in small groups
one-on-one training sessions
one-on-one and group assessment
constructive and supportive feedback
Upon successful completion of the course, students will be awarded a Certificate II qualification, offering them formal recognition of the skills and knowledge they have gained and strengthening their employment opportunities in this highly competitive job market.
This course also offers a recognised foundation for those wishing to pursue a career in Equine Veterinary Nursing.

Learn from industry leaders in equine care and training
The AVT lecturers and educators are horse people through and through. They have extensive experience in horse handling and management.
---
Sue Morgan – BHSI, BHS Qualified stable manager, 4* Regional UK dressage coach (UK), NVQ assessor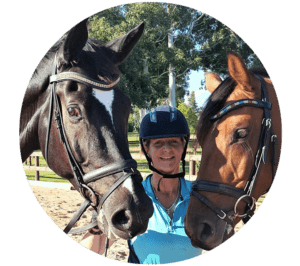 Sue is one of the most highly qualified stable managers and dressage riders in WA. Sue has held stable management positions in Holland and in the UK at Hallingbury Hall, where she was responsible for the care and welfare of 50 horses as well as teaching and organising both unaffiliated and affiliated dressage competitions. Sue also worked at Lea Bridge Riding School for 8 years where she was responsible for teaching a range of students, including those with disabilities and from underprivileged backgrounds.
Sue has competed and coached in a variety of equine disciplines, and now focusses primarily on dressage.
Debbie King BSC(hons), Cert IV in Training & Assessment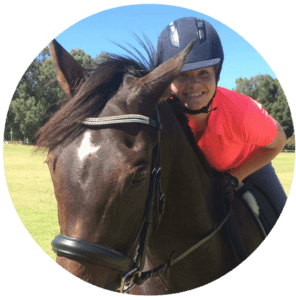 Debbie graduated from Hadlow College, University of Greenwich in the UK with a 1st class honours degree in Animal Management in 2010. During her studies, Debbie worked at the college animal units, providing daily care to over 50 different animal species and supervising students. Debbie went on to manage the animal facility at one of Hadlows' centres in South East London. During this time, she was responsible for the daily care and welfare of a highly varied animal collection. Her role also included teaching students how to properly handle and care for all of these animals. Debbie has had a lifelong passion for horses and as well as running the Animal Studies programs and lecturing on the Cert IV Vet Nursing program, she also works closely alongside Sue, ensuring the highest standard of care and welfare is provided for a range of horses.
---
Who is this course ideal for?
The course will be ideal individuals who are:-
looking to pursue a career in the equine industry
already working or volunteering in the equine industry
competitive riders seeking more knowledge and expertise in equine care
looking for a future career in equine veterinary nursing and need exposure to horse care
existing veterinary nurses who are seeking more experience in equine care
seeking more experience with horses to go on to further training
leisure riders who just want more knowledge
property owners caring for horses
What are the possible career prospects in the equine industry?
There are a range of careers available in the horse industry depending on your skills, experience and qualifications. Some examples of career opportunities for individuals completing this course include:-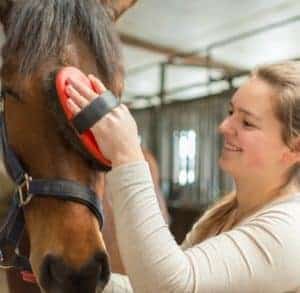 Stable hand in a variety of equine care environments
Equine veterinary assistant
Stud hand
Equine events assistant
Equine retail including pet shops and specialist horse retail outlets
This qualification can also provide a basis for further study at Certificate III or IV level and provides an accredited equine related qualification for those wishing to pursue the Certificate IV in Veterinary Nursing with a focus on Equine Nursing.
I already have skills, will this be recognised?  (Recognised Prior Learning)
Have you already had extensive experience with horses, but wish to obtain an accredited qualification? AVT will also be offering a Recognised Prior Learning option, offering the opportunity to attend assessment only sessions.
How do I apply?
The start date for this course has not yet been released, however we expect the release date to be mid way through 2019.  In the meantime, we encourage you to register your interest using the form below, and we will notify you of the confirmed start date. There are currently no other hands-on training programs similar to this course available in Perth, therefore if you are interested in this course we recommend completing our registration today.
Places on this course will be extremely limited, so register your interest now by completing the online form or calling us on (08) 9472 1804
---
Register Your Interest Today
---