A course for horse people created by horse people
Applied Vocational Training (AVT) is a Perth based, dedicated animal care and veterinary nurse training specialist providing Nationally Recognised qualifications. 
We are currently in the process of preparing a unique training course (Certificate II) for those passionate about all things equine! A career working with horses can be extremely rewarding and satisfying, however it can be hard to know where to begin to make your dream become reality!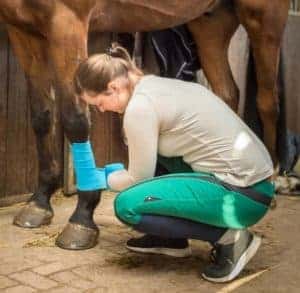 The course will cover all aspects of day-to-day equine care including –
Equine behaviour and welfare
Safe and effective handling techniques
Daily stable routines
Equine health and routine health treatments
Nutritional requirements and feeding regimes
Assessment of horses for purpose
Equine first aid
AVT's approach to learning - Combined Theory and Practical
Theory materials will be primarily delivered via an online learning platform, offering a variety of interactive learning resources, plus an option to attend workshops. You will also be required to attend practical training days at an approved equine facility.
Upon successful completion of the course, you will be awarded a Certificate II qualification. This is a formal recognition of the skills and knowledge you have gained and will help to strengthen your employment opportunities in this highly competitive job market. This course also offers a foundation for those wishing to pursue a career in Equine Veterinary Nursing.


Register Your Interest




Who is this course ideal for?
The course will be ideal if you are:-
looking to pursue a career in the equine industry
already working or volunteering in the equine industry
a competitive rider seeking more knowledge and expertise in equine care
looking for a future career in equine veterinary nursing and need exposure to horse care
an existing veterinary nurse who is seeking more experience in equine care
seeking more experience with horses to go on to further training
a leisure rider who just wants more knowledge
a property owner caring for horses.
What are the possible career prospects in the equine industry?
There are a range of careers available in the horse industry depending on your skills, experience and qualifications. Some examples of career opportunities for individuals completing this course include:-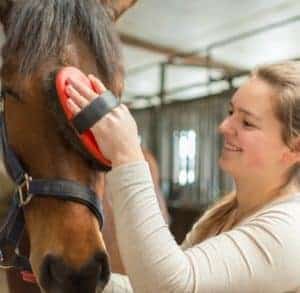 Stable hand in a variety of equine care environments
Equine veterinary assistant
Stud hand
Equine events assistant
Equine retail including pet shops and specialist horse retail outlets
This qualification can also provide a basis for further study at Certificate III or IV level and provides an accredited equine related qualification for those wishing to pursue further studies.
I already have skills, will this be recognised?  (Recognised Prior Learning)
Have you already had extensive experience with horses, but wish to obtain an accredited qualification? We will also be offering a Recognised Prior Learning option, offering the opportunity to attend assessment only sessions.
How do I apply?
The start date for this course has not yet been released, however we expect the release date to be early 2020.  In the meantime, we encourage you to register your interest using the form below, and we will notify you of the confirmed start date. There are currently no other training programs similar to this course available in Perth, therefore if you are interested in this course we recommend completing our registration today.
Places on this course will be limited, so register your interest now by completing the online form or calling us on (08) 9472 1804
---
Register Your Interest Today
---