Have you been thinking about a career rehabilitating and caring for wildlife? If the answer is YES, then you clicked on the right post. Nothing brings more joy than participating in the treatment of sick, orphaned, displaced or injured wildlife, standing by their side through rehabilitation, and eventually releasing them back into the bush. Wouldn't you agree? The big question is, what would it take to find a job in wildlife care and rehabilitation in Australia? In this section, we set the ground for wildlife care enthusiasts by giving first hand knowledge on:
So let's get started!
Why Consider a Career Working in Wildlife Care and Rehabilitation?
There are countless reasons to work as a wildlife carer and rehabilitator, but nothing beats the fulfilment and happiness of seeing healthy, rehabilitated animals, which were once vulnerable, returned to the wild, strong and full of life. Imagine the joy of seeing a kangaroo hopping through the bush again after a brutal injury or a koala climbing up a eucalyptus tree with ease after recovering from severe burns or a pelican flying up into the sky, with its wings spread wide, full of strength and energy once more. If that's not a rewarding and heartwarming enough experience, then what else is? Here are a few more reasons you should consider devoting your time to caring for wildlife :
In-demand career path. It is common knowledge; the ravaging bushfires and other natural disasters that have created havoc across our lands have left the wildlife more vulnerable than ever. At these times of devastation, wildlife carers are in high demand.
Urbanisation continues to impact wildlife. In essence, urbanisation causes habitat fragmentation, ie. large, uniform habitats get divided into smaller fragments due to such activities as setting up roads and other structures. This causes animal family displacements and exposes wildlife to stress. By taking the initiative to learn how to care for and rehabilitate the animals that have fallen victims to urbanisation, you are helping to sustain and maintain animal species populations.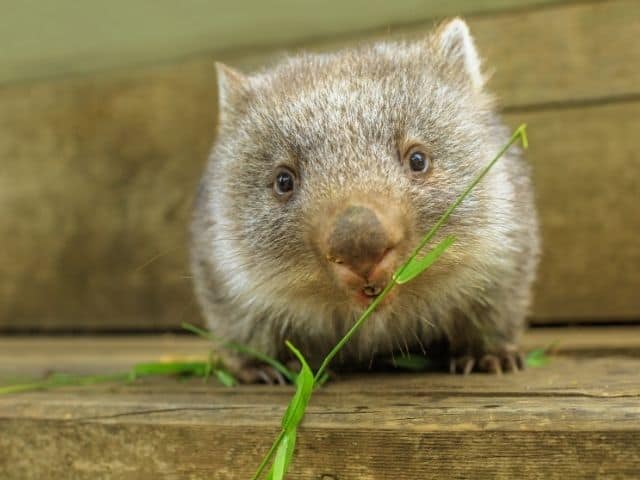 What Careers and Types of Positions are available for Wildlife Carers and Rehabilitators?
Working with wildlife can secure a position in government agencies, zoos, humane societies and non-profit wildlife rehabilitation and conservation organisations. Below are some options you may want to explore as a wildlife carer or rehabilitator:
Animal attendant/carer. As a carer, you may be tasked with cleaning animal areas, preparing special diets, feeding, monitoring the health status and behaviour of animals and helping to hold them for medical procedures. Other assorted responsibilities may also include daily tasks like cleaning litter bins, laundry, washing food bowls and water dispensers, etc.
Veterinary nurse. Veterinary nurses have many responsibilities including assisting with administering medications, tube feeding, cleaning and dressing wounds and monitoring patients under anaesthesia. They also provide intensive nursing care for the animals which includes regular monitoring of the patient's progress and vital signs, pain assessment and understanding their needs to reduce the psychological and physical stresses the animal is experiencing throughout the treatment period.
Veterinarian. In the area of wildlife care, the veterinarian's role may include assessing, diagnosing, monitoring and treating animals and researching medical conditions that are affecting pets, livestock and other wildlife. Forms of treatment may include surgery, debriding and dressing of wounds, IV fluid therapy, medication including pain relief and other intensive care procedures.
Wildlife educators. People who work in educational centres may teach high school, VET and university students on wildlife conservation. Some topics covered would include conservation strategies, environmental biology, ecology, animal diseases, behaviour and more.
Forestry and conservation officer. If you would like to participate in the planning, development, implementation, and support of programmes that aid conservation and sustainable wildlife management, this position is for you.
Rescue coordinators. In this position, you will be tasked with researching the local ecology to devise an appropriate action plan to mitigate challenges, like overhunting or overfishing.
Groundskeepers. Groundskeepers' duty of keeping the environment clean and aesthetically presentable plays a significant role in hastening animals' recovery and eliminates chances of contracting new diseases.
Fund-raising managers. Wildlife conservation attracts little to no returns; hence funds must be raised to afford animal housing, specialised feed, veterinary care, medication, trained staff and more. As a fund-raising manager, you will be responsible for attracting and reaching out to supporters, government bodies, high-value donors, trusts, companies, etc.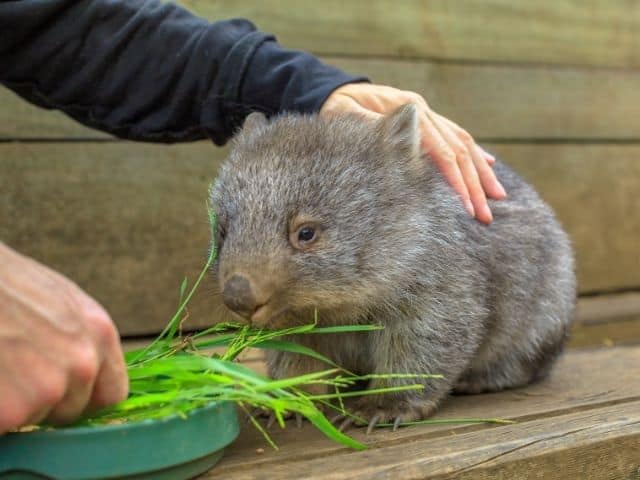 What does a Wildlife Carer's Role Involve?
It may seem an ordinary job from the outlook, but wildlife caring needs sufficient training and experience because hand-rearing and rehabilitating animals relies on accurate knowledge and understanding of each species' needs. It is an equally task-demanding and time-consuming role. Without training or experience, you will need a mentor to guide you until you master the game.
Wildlife carers must understand individual animal's needs and meet them exhaustively before releasing them back into the bush. For instance, when dealing with an orphaned young animal, the carer must interact with the animal and be available constantly to tend to its psychological and physical needs until it recovers from the trauma. Above all, it is overly critical for wildlife carers to understand that it is not their place to domesticate the animals or hold them captives. Instead, they should focus on rehabilitating the animals and releasing them back to the wild upon recovery. This involves feeding the animals, providing a clean and safe shelter, keeping them warm or cool based on the weather and giving them much-needed attention.
What Qualities are Necessary for a Wildlife Carer?
Top personality traits for those working with wildlife include:
Strong work ethic and passion. Let's face it; caring for wildlife isn't a glamorous job as it can get dirty, attract long hours and can be confronting (eg suffering animals). You need to be a hard worker and have a deep passion for all types of animals.
Versatility and calmness. A wildlife carer must adapt quickly to various situations or environments because different animals and animal species exhibit different behaviours. You want to remain calm, especially around easily agitated animals, to create a rapport, for effortless care provision.
Patience and understanding. Caring for orphaned animals is not the easiest of tasks; they may require feeding every 3-4 hours and they may take up to an hour to feed each time as they could be injured, weak or stressed and will have to adapt to the "artificial" feeding methods being imposed on them. You will need to remain patient with them, putting yourself in their shoes.
Positivity and dedication. A wildlife carer must exhibit compassion and a positive attitude towards animals to put them at ease for a speedy recovery.
Resilience: Not all animals will survive. In spite of all your efforts in caring, nursing, feeding and tending to an injured or stressed wildlife animal, many of these animals will not survive due to several factors. You must come to terms with this difficult and sometimes frequent outcome and focus on the animals your time and care has saved.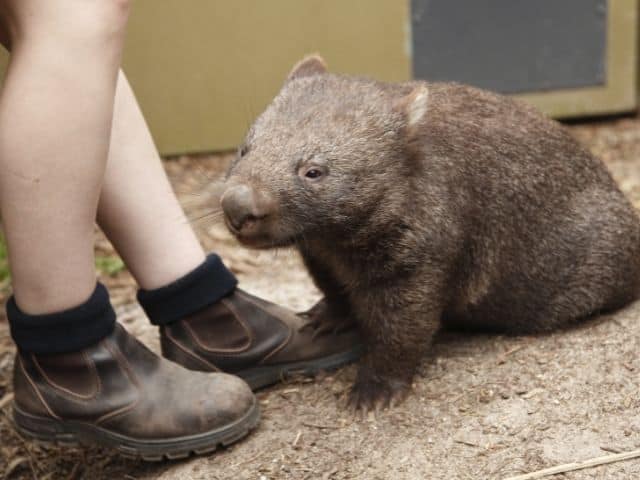 What Steps Should You Take to Get Started in Wildlife Care?
Here's a quick highlight of what you need to do to hone your path into wildlife caring:
Gain experience with animals, fish, birds and reptiles by volunteering
Create a network of people in wildlife care and rehabilitation
Consider specialising in relevant study options in years 11 and 12, prioritising biology, human biology and sciences.
Gain a national qualification to give you underlying knowledge and skills to care for animals. Consider taking relevant courses like those listed below.
Over to You!
Starting a career or getting a job working in wildlife care and rehabilitation isn't hard after all. You only need to choose a position that suits you, seek a qualification and mentorship and then hopefully be put to work almost immediately, as the jobs are in high demand. At Applied Vocational Training (AVT), we are devoted to helping students gain the in-roads to the animal care industry by providing recognised and respected qualifications. Employers all across Australia entrust us with providing them with qualified graduates for instant absorption into their business. Don't get left behind; contact us to enrol in our short courses and qualifications today to set the foundation for a rewarding and fulfilling career.
About AVT
We have been training animal care, animal behaviour and training, equine care and veterinary nursing students for over 20 years in Australia. Students who undertake AVT courses range from high school-aged students just starting their pre-vocational journey right through to mature-aged students seeking an alternative career path. Graduates are highly respected and sought after by industry professionals, businesses and organisations. If you want the background knowledge and skills to help you secure your career in the animal care industry, check out our qualifications here or gain new skills by studying one of our short courses.