If your pet has been sick or injured and you have visited your local veterinary practice, there's a good chance you will have encountered a Veterinary Nurse. 
Veterinary Nurses play an extremely important role in our community. From providing friendly assistance over the phone, to helping families come to terms with the last stages of life of their much-loved pets. 
If the idea of a busy, interesting and challenging role where you work with animals is appealing to you, then becoming a Veterinary Nurse is a great choice.  If you are contemplating studying to become a Vet Nurse, now is a great time to do so. The employment outlook is fantastic with opportunities on the increase. 
Breaking Down the Data for a future career in Vet Nursing
There are some interesting trends in the employment outlook for Veterinary Nurses in Australia. A snapshot of the current numbers:
Current Number of Vet Nurses: 10,700
Expected Number of Vet Nurses required by 2026: 17,800
Future growth projections: 15.4%
Average weekly earnings: $1,026
Working full-time: 51%
Female: 97%
Average age: 29
Source: Jobs and Skills Australia Employment Projections to 2026.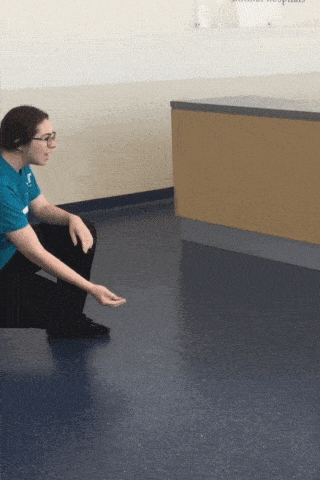 There is an overwhelming interest in this area by females, and the average age of workers is relatively young. There are many exceptions to this, and at AVT we have a mix of young and mature students of all genders successfully graduate our course and flourish as vet nurses.
Vet Nurses Currently Employed
Vet Nurses Required by 2026
What Responsibilities Does a Vet Nurse Have? 
Vet Nurses are often assigned a range of both physically and quite often mentally challenging tasks that must be completed to keep a veterinary practice functioning. For example, common tasks for veterinary nurses include: 
Holding an animal while they are being examined by a veterinarian 
Cleaning of the hospital and sterilising equipment that is to be used for procedures and surgeries
Overseeing the recovery of an animal after a procedure
Giving prescribed medications to patients 
Interacting and educating clients about the care of their pet
A Vet Nurse wears many hats throughout the course of the day, and there is no doubt that the work can be demanding at times. However, if your dream is to make a difference in the life of an animal, becoming a Veterinary Nurse is a great way to do just that. 
Why is Vet Nursing in High Demand? 
The demand for qualified Vet Nurses is undeniable, and it is unlikely to change in the near future. There are multiple reasons for this demand including:-
Pet ownership is flourishing 
There are now more pets than there are people in Australia. Close to 70 per cent of Australians have a pet – the highest rate of pet ownership in the world. Remarkably, the pandemic also led to approximately 1 in 5 families acquiring a new cat or dog. 
Want to know more about becoming a Vet Nurse?
Meet industry veteran, Jo Campbell who has mentored and trained many, many nurses throughout her career. Jo talks about her career and provides specific advice for future students.
Veterinarian Shortages
The increase in pet ownership has placed added pressure on veterinary practices and Veterinarians. In fact, for the estimated 29 million domestic pets in Australia, we only have about 14,000 veterinarians to care for them. 
This means, the role of the Veterinary Nurse is now more important than ever as they are asked to take on higher-level duties to assist and support the Veterinarians who are under constant pressure to meet the demand of the growing pet population. 
The Human Animal Bond 
People love and care for their pets and they will go to whatever lengths are necessary to give them the care that they require to lead a long and healthy life. As a result, pet owners are requesting more extensive modern medical practices for the diagnosis and treatment of their pets. Highly skilled Veterinary Nurses are becoming more essential in supporting veterinarians with the delivery of these practices. 
Why You Can Count on Job Security as a Vet Nurse
There will likely be an increased reliance on the expertise and skill of Vet Nurses for a long time to come. It is a hands-on career, and it is one that is very much needed and one that can not easily be replaced with technology or artificial intelligence. 
Veterinary practices are also providing more services than they ever did in the past, such as oncology, orthopaedics, advanced diagnostic tests, and even more extensive geriatric care. Some are also offering services such as physiotherapy, hydrotherapy, acupuncture and other alternative medicines. All of these services provide new opportunities for veterinary nurses to assist veterinarians in these areas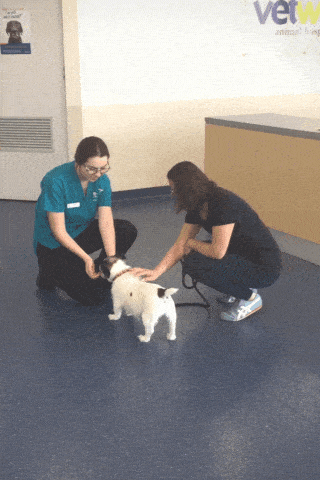 Should You Pursue a Job as a Vet Nurse? 
For most people, considering taking a job as a Vet Nurse is an excellent choice. Whilst some days can be challenging, busy and sometimes a little emotional, the upside is the significant potential for a rewarding career. In fact, some veterinarians often start out their careers working as Vet Nurses. 
The role of a Vet Nurse provides an excellent hands-on opportunity to work behind the scenes in a veterinary hospital. It also offers a unique perspective and deeper appreciation for the tireless efforts of those working in the veterinary field.
If you decide that pursuing a job as a Vet Nurse might be right for you, then this is a rewarding career and may also be a great stepping stone to other job opportunities in the future. 
About AVT
We have been training animal care, animal behaviour and training, equine care and veterinary nursing students for over 25 years in Australia. Students who undertake AVT courses range from high school-aged students just starting their pre-vocational journey right through to mature-aged students seeking an alternative career path. Graduates are highly respected and sought after by industry professionals, businesses and organisations. If you want the background knowledge and skills to help you secure your career in the animal care industry, check out our qualifications here or gain new skills by studying one of our short courses.