If you have a passion for animals, wildlife and conservation, you may like to consider a career in zookeeping! A zookeeper's job is very rewarding and sometimes challenging. Each day will be filled with a variety of different tasks, which can be physically, emotionally and mentally demanding. So let's find out more about zookeepers and how to become one.
Why consider becoming a zookeeper
Fancy the idea of taking care of different types of animals? If caring for different types of animals, including large predators, venomous snakes, and native Australian animals including kangaroos and koalas, inspires and excites you, then zoo keeping is for you. Some reasons you may consider zoo keeping include the following:
Playing an important role in wildlife conservation and saving endangered species: Many endangered species are in danger of extinction because they lack proper wildlife care. Zookeepers play an important role in helping to save endangered species and in wildlife conservation.
Reward: Helping save animal species facing extinction and taking care of animals can be quite fulfilling and rewarding, especially if you are working for organisations that prioritise the well-being of animals and their future.
Taking care of a variety of species: Unlike working with companion animals such as dogs and cats, zookeepers work with a wider range of animals, making a working week not only interesting but engaging too.
Sharing knowledge: Zookeepers are in a unique position to share knowledge about animals and their environments with the general public, including children.
Forming special bonds with animals: Throughout their career, many zookeepers have an opportunity to form a close relationship with an animal or species of animal. This is a unique experience for any person dedicating their career to animal care.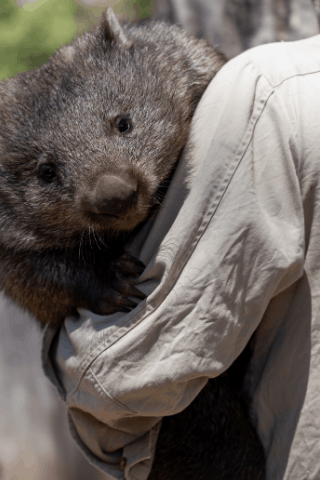 What does a zookeeper do?
Zoo keeping isn't just about being up close to wild animals and feeding lions with fresh chunks of meat every day. Although it does involve the preparation of food for the animals, there are many other equally important tasks that will require your attention. These would include the following:
Care and maintenance of animal spaces
If you are passionate about the welfare of animals, you would always want them to stay in a safe, comfortable and clean environment. That means you would be responsible for the cleanliness of their spaces, right from where they sleep to where they play or rest during the day. This would include disinfecting their enclosures to ensure the animals are not exposed to harmful pests and germs. A safe and comfortable environment also includes providing suitable activities and forms of enrichment for the animals' mental and physical health.
Keeping records
A zookeeper needs to keep detailed records about each animal in their care. The details include names and age of the animals, nutritional diaries, any treatments the sick animals are undergoing, and any other important information necessary for their well-being, for example, changes in their behaviour or demeanour. Detailed accurate record keeping plays a critical role in assessing the progress and welfare of the animals under your care, and in deciding if any further measures or improvements are necessary.
Caring for injured and ill animals
Animals require medical attention from time to time, just like humans do. As a zookeeper, one of your responsibilities would be working with animal health care professionals such as veterinarians and veterinary nurses to ensure sick animals receive the care and attention they need to recuperate.
Capturing and restraining animals
From time to time, you may need to help other zoo personnel to capture and restrain animals at the zoo for health care checks of the animal or for the maintenance of enclosures or the relocation of an animal. In some zoos, you may even be required to capture and restrain animals in the wild including those threatened by extinction through natural attrition or human activity, and those that require treatment and rehabilitation.
Attending to zoo visitors
Many zoos rely on human visitors to fund their programs. These programs also allow zoos to educate the community about animal conservation and their environments. As a result, zookeepers are often required to maintain facilities to accommodate visitors. They may also be required to conduct tours, be involved in zoo experiences and provide useful information about the zoo and the animals.
Important steps to becoming a Zookeeper
Becoming a zookeeper may be quite appealing, especially if you have a soft spot for wildlife care and conservation. But the process of applying for this position may be complicated and competitive. Zoo's Victoria estimates that there are approximately 150 zookeepers in major zoos across Australia, making it a competitive career to enter. Here are some helpful steps to help you secure a zookeeper's position:
Obtaining a qualification 
In Australia, there is no set qualification required to become a zookeeper. However, to secure an entry-level zookeeper position, you will face stiff competition. For this reason, you will stand a better chance if you have a related qualification and experience working in a zoo or captive animal environment. Here are some recommended courses of study:-
Certificate III in Captive Animals,
A degree in Zoology, Science, Wildlife Conservation, Veterinary Nursing, Biology, or other animal-related courses.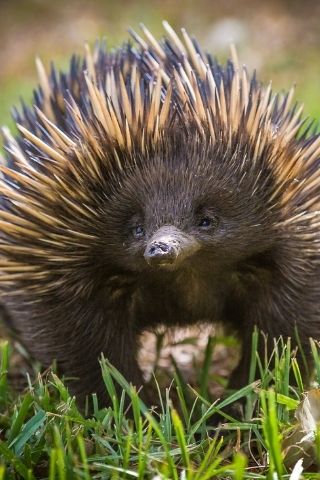 Get experience working with animals
To prepare for a zookeeping job, it is vital to get some experience working with animals first. Look for a paid or volunteer experience dealing with animals.
Maintain physical fitness
Zookeeping is a physically demanding job, so you may be required to demonstrate a level of fitness and endurance to complete your daily tasks. Most positions will also require you to work approximately 8 hours every day, the bulk of it outdoors, regardless of the weather. The physically demanding tasks include lots of walking, shovelling, raking enclosures, repetitive lifting and pushing loaded wheelbarrows. For your passion of animals to translate into the demanding but hugely rewarding zoo keeping job, the two best steps you can take are gaining experience working with animals and obtaining a relevant qualification. If you have any questions about this topic, please contact us for further information.



About AVT
We have been training animal care, animal behaviour and training, equine care and veterinary nursing students for over 20 years in Australia. Students who undertake AVT courses range from high school-aged students just starting their pre-vocational journey right through to mature-aged students seeking an alternative career path. Graduates are highly respected and sought after by industry professionals, businesses and organisations. If you want the background knowledge and skills to help you secure your career in the animal care industry, check out our qualifications here or gain new skills by studying one of our short courses.