Meet Veterinary Nurse and Charity Start-up Founder, Jasmin Paul. This outstanding young lady was an AVT graduate in 2016 and has never looked back.
Over the past few years, she has worked in a number of general practice veterinary hospitals as well as referral and specialist clinics whilst at the same time as founding the Neonatal charity, The Kitten Nursery.
She has returned to AVT to talk to our on-campus Veterinary Nursing students about neonatal care for kittens. We couldn't help but ask her a few questions about her journey from student to nurse to charity founder.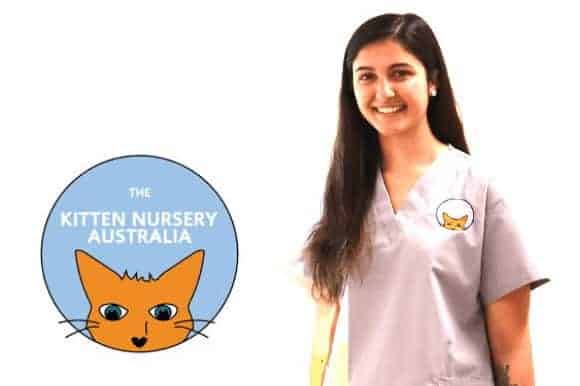 How did you know that you wanted to work with animals?
I always loved animals growing up, so when I started my vet nursing studies I knew this was the perfect industry for me. I have volunteered in a range of places including Caversham Wildlife Park and other wildlife rescues before finding my passion for neonatal kittens.
Since graduating from AVT, where has your career in veterinary nursing taken you?
I have worked in a range of vet practices, including referral/specialist clinics, as well as general practice. I worked for vet imaging specialists (at WAVES and Murdoch University – The Animal Hospital) for 4.5 years, as well as Vetwest Animal Hospitals. I now work full time at Melville Animal Hospital.
What has your greatest experience been as a vet nurse?
I would have to say my greatest experiences come from caring for really sick patients, not knowing if they would make it, to then seeing them go home happy and well with their owners.
What are your plans for the next five years?
I hope to continue to grow with my charity (The Kitten Nursery Australia), so one day we can become the first-ever rescue facility/intensive care hospital in Australia for neonatal kittens.
How did AVT prepare you for a career in veterinary nursing?
AVT provided me with such an amazing base knowledge for vet nursing, which set me up so I could continue to grow and expand my knowledge and become the nurse I am today.
Find out more about Veterinary Nursing