If you are planning to work with animals, it is likely you will be working with a small team of people. In fact, you will find small teams working together in nearly all types of animal-related workplaces such as veterinary clinics, animal shelters, kennels, catteries, horse agistment facilities, wildlife rehabilitation centres, dog training schools, pet shops, doggy daycare centres and more.
Here are some of the benefits of working in small teams as well as ways you can set yourself up to work more effectively.
Benefits of Working in Small Teams
There are many benefits of working in a small team, especially in the animal care industry. Here are a few examples:
Familiarity with Animals and People
One of the positives about having a small team working in an animal care environment is that there is time for team members to develop relationships with animals and in many cases, their owners or carers too. Owners and carers often cite this as a primary reason why they choose one animal care provider over another. 
Better Support  
In small teams, it is natural for relationships and often friendships to develop more quickly than in larger working teams. This is often a result of the amount of time team members spend working alongside each other and getting to know each other. One of the main outcomes of these more bonded relationships is a more cohesive team. Cohesive teams tend to trust each other more, help and support one another and work effectively toward a common goal.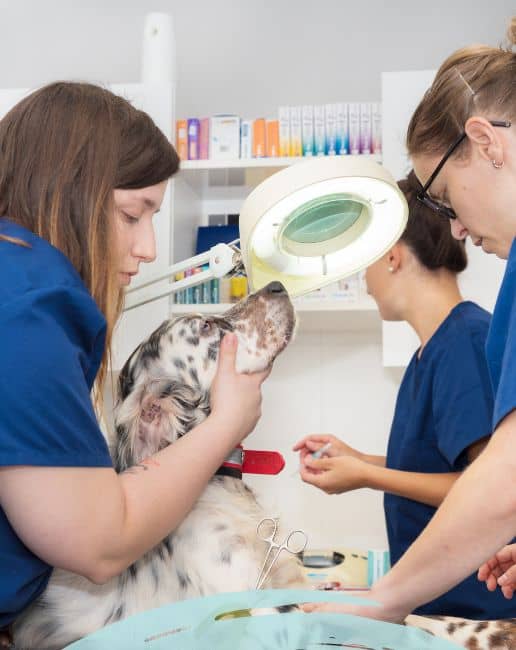 Better Communication 
Communicating information between members of a small team is no doubt easier than in larger teams purely because of the number of people involved and the time it takes to communicate with each other. 
Increased Idea Implementation
One of the main benefits we find from working with a small team is that it is easier to implement new ideas, procedures and processes in the workplace. It also means that everyone can contribute ideas, make suggestions and/or impact how the job is done. This leads to greater job satisfaction overall, which inevitably leads to greater efficacy for the team.
More Rewarding
Smaller teams tend to have more cohesion. Since each member feels like they have more value than they would otherwise, this increases their interest in the work as well as the pride they take in it. The increased cohesion and close-knit structures of smaller teams also mean team members are more engaged in their roles and will find work more rewarding.
Ways to Work Effectively in Small Teams in an Animal Care Environment
Animal care workplaces often come with their own stresses like handling upset, emotional and even angry clients, handling nervous, frightened or sick animals, dealing with emergency medical situations, multi-tasking the care of more than one animal at a time and so on.  When you are working in an environment like this, with a small number of people, there are a few important things to keep in mind to help everything run smoothly. 
Be Reliable and get your job done 
If you are an advocate for professionalism and reliability, this will tend to have a similar effect on others. If you do your job well, help others where you can and make sure you are working to your best ability at all times it will not only set an example, it should help to remove any room for disruption or conflict.
Managing Conflict in your Workplace?
Read our 7 top tips on managing conflict in an animal or veterinary care team. 
Be Flexible
It goes without saying, people are different from one another and this becomes more obvious when working in small teams. Taking a flexible approach to the way you work, respecting people's differences, and giving others the benefit of the doubt if they approach their work or a task differently, will help work effectively in a team. If you are more flexible, you may also find yourself trying and learning new skills from your fellow co-workers.
Avoid Gossip
There are going to be times when things at work do not turn out as you wish and this includes how other team members act and respond in day-to-day activities. You may even find team members will be tempted to talk about others from time to time. However, the best thing you can do is to stay positive and not be drawn into talking behind other people's backs or being involved in activities that may undermine them.  This will only cause problems in a small team and is best solved by speaking directly with the relevant team member or your manager.
Practice Conflict Resolution
Conflict resolution in an animal care workplace is critical. When and if problems arise, it is best to deal with them quickly and promptly so they don't impact the care of the animals or your team's ability to deal with the running of the day, including stressful situations.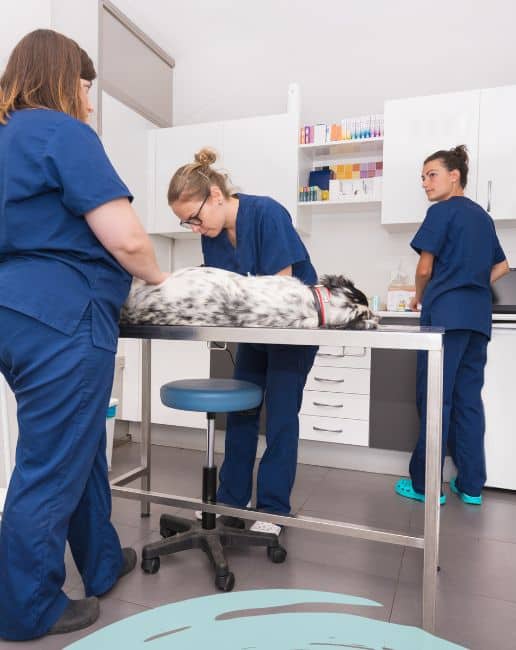 Just starting with these simple four steps could change not only your approach to working with others but result in a more meaningful and enjoyable career.
About AVT
We have been training animal care, animal behaviour and training, equine care and veterinary nursing students for over 25 years in Australia. Students who undertake AVT courses range from high school-aged students just starting their pre-vocational journey right through to mature-aged students seeking an alternative career path. Graduates are highly respected and sought after by industry professionals, businesses and organisations. If you want the background knowledge and skills to help you secure your career in the animal care industry, check out our qualifications here or gain new skills by studying one of our short courses.