When you choose an animal care related vocation, you will likely be required to work as part of a small team. Animal care teams are often required to deal with a variety of situations, sometimes chaotic, sometimes emotional and often stressful. For this reason, conflict among co-workers can arise from time to time. Solving problems quickly and effectively is critical to maintaining a healthy and productive team in an animal care workplace.
Healthy conflict in an animal care team is normal
Conflict in the workplace is normal. A conflict-free small team environment isn't necessarily a good thing. Healthy conflict can help team members learn to work together, create new solutions, improve the organisation's culture and much more. However, that is only possible if any conflict is managed and handled quickly and constructively. Let's take a look at how to manage these situations and get the best out of them.
1. Address any conflict quickly
If you feel that conflict is starting to happen, don't ignore it. The longer you let it stew, the more hostile both parties become. In the end, one of you is likely to erupt, leading the relationship to a point where fixing it becomes nearly impossible. Address the conflict as soon as possible to prevent it from snowballing into a disaster. In many cases, serious problems start with minor issues and lead to unfortunate consequences for the work environment and those involved. The best thing to do is find a free moment when both parties are available and as stress-free as possible so you can talk it out.
2. Figure out how you feel
Before you try to solve a conflict, figure out how it makes you feel without irrational emotions clouding your judgement. Think about the following:-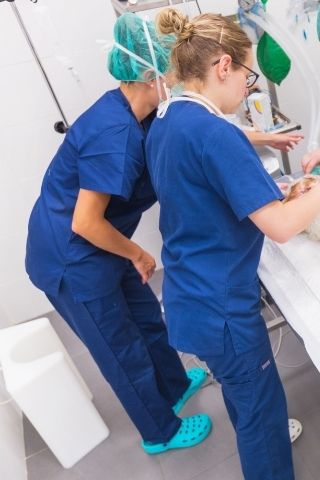 What triggered the conflict?
Is there a particular circumstance in which the conflict occurred? e.g. a long shift, fewer staff than usual
Who is making you angry?
Is your anger warranted/justified or are you overreacting?
How is this conflict directly affecting you?
What are the benefits of resolving this conflict?
Can you see a simple way to resolve the conflict?
Walking yourself through the conflict management process before facing your "opponent" can help you calm down. By rerouting your anger into the desire to solve an issue, you are giving the confrontation a chance for a rewarding resolution.
3. Listen, listen, listen
Your co-worker or manager is entitled to a point of view that is different from yours. Remember that; before diving head-on into resolving a conflict. You need to listen to what the other party/parties have to say, even if you feel an overwhelming need to interrupt. Try to hear the other person instead of waiting impatiently for them to stop talking so you can vent or argue your point of view. You may find the underlying cause of the conflict sooner than expected. When it is your turn to talk, speak calmly and slowly. As soon as you raise your voice, your words will be lost to the other party. You are more likely to forget your rational ideas and input and, as a result, slide back into the conflict. Try always to separate the person from the problem, which might make the confrontation more manageable.
4. Know when to ask for help
Some conflict is impossible to resolve without assistance. If you feel as if your efforts to manage a problem are failing, you may need to invite a third party. There is nothing wrong with asking a manager or supervisor for help to avoid a serious issue. In the case where a conflict has to do with harassment or threats, solving it without assistance is not ideal. Do not hesitate to let others know about the problem before it escalates. Meanwhile, solving healthy conflicts should be limited to person-to-person interactions. Allowing external parties or people to indulge their own opinions can often confuse the argument and in some cases make it worse.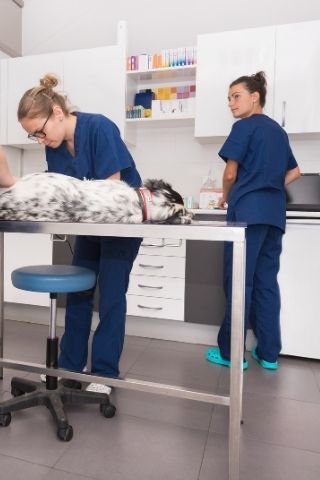 5. Dissect the conflict
Sometimes all it takes to handle a conflict is to dissect it. In many cases, you will find that the problem is too minor to warrant heated arguments. Here's an action plan to help:-
Make a summary of the areas of agreement and disagreement
Ask the other party if he or she agrees with the summary
Start modifying the summary until you both agree on the areas of the conflict
Define the areas of conflict that worry you the most
Once you do the above, it becomes easier to choose a proper solution or reach a compromise. When you make progress, make sure to congratulate each other on doing such an excellent job with conflict management.
6. Look for a compromise
No matter how clear and obvious your argument is, do not expect the other party to accept it. The best way to end a conflict is to find a compromise. Be ready to give a little ground so your opponent can do the same. By finding a compromise, you can resolve a conflict quickly while maintaining a good relationship. In many cases, two points of view can be combined to develop a better solution.
7. Don't try to change someone
Your team members and management are all individuals with specific points of view. Trying to change their opinions is often a battle not worth fighting; the only thing you will achieve is resentment and further conflict. Learn to accept their points of view, no matter how illogical they may seem to you. You can propose alternative solutions, list the benefits of other ideas, and show examples of how your viewpoint is worthy of consideration also. However, in the end, you may need to accept that they don't agree with you. It is all part of working in a team.
Conflict management is the key to a healthy work environment
Stress and conflicts in animal care related workplaces are impossible to avoid. By taking a smart approach to managing conflict, you can create a healthy work environment while improving relationships with co-workers and management. Joining a small team comes with many nuances. Keeping common goals in mind, believing in the power of compromise and respecting your team members can help you achieve successful results in the workplace.
About AVT
We have been training animal care, animal behaviour and training, equine care and veterinary nursing students for over 25 years in Australia. Students who undertake AVT courses range from high school-aged students just starting their pre-vocational journey right through to mature-aged students seeking an alternative career path. Graduates are highly respected and sought after by industry professionals, businesses and organisations. If you want the background knowledge and skills to help you secure your career in the animal care industry, check out our qualifications here or gain new skills by studying one of our short courses.