Time management is one of the biggest challenges for college and TAFE students. As you prepare for a career, you need to develop an efficient schedule for both the theoretical and practical training side of your learning as well as meeting assessment deadlines. You may have other responsibilities such as a paid job, and family commitments to also keep you busy. Today there are a number of apps on the market that can help you manage your time more effectively. Here are out top 11 effective, fun, user-friendly, and economical time management apps to help you cross items off daily to-do lists, reduce your stress levels, and be more organized and effective.
Trello is a top-rated app, and students make up most of its users. To organize your to-do checklist and tasks, you can also use the app to make graphic boards or cards. This program enables you to plan your life successfully, whether it is private or educational. You can work together on group projects or operate alone with the application. The beauty of Trello is that it isn't limited to a single aspect of life; you can use it to organize and execute projects for a job, school, business, family, or individual use. It's a straightforward program that's also enjoyable to use. It also works with applications like Evernote. Trello allows you to arrange your tasks into to-do lists, ongoing activities, and finished tasks. This tool enables you to organize and arrange your chores in a variety of ways, increasing your productivity and efficiency.
Sign up here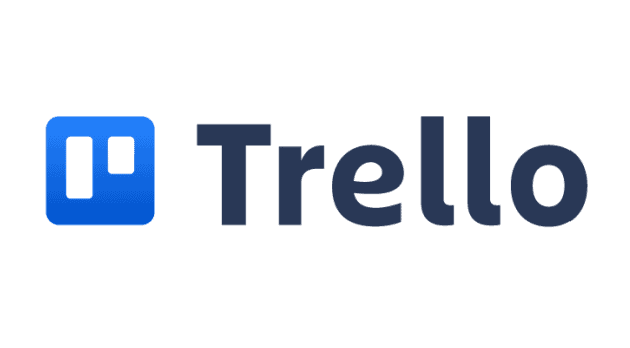 Habitica is an innovative app that helps you stay motivated by turning tasks into games. Gamification is a fun and effective way to make otherwise tedious tasks fun. You earn points and level up by completing tasks that you set for yourself. Habitica also has a social component and you can participate on message boards and compete with friends.
While Habitica is great for gamifying studying and other college-related work, it can be used for just about anything. Keep in mind that getting more efficient in other aspects of your life gives you more time to study. Thus, you could level up by getting more efficient at cooking, cleaning your room, or shopping. If you're a gamer, you'll find this app especially useful for motivation and time management. Habitica is available for iOS and Android. Learn more here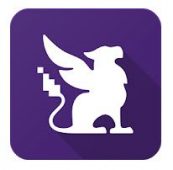 Every student experiences a certain amount of anxiety when assessment deadlines are approaching. If you're taking multiple classes, you need to keep track of multiple exams or tests. It's important to know exactly when your assessments are coming up so you can set the right priorities in your studying. If you're as busy as most students today, it's easy to lose track and then have to cram for an exam at the last minute. Exam Countdown makes this easy by providing you with timers. You can colour code your exams any way you choose. You can also add notes, such as reminders to study certain specific sections of a book for a particular exam or assessment.
The free version, Exam Countdown Lite, has all the features you need to keep track of your exams.  You can choose from 900 icons, synchronise exams or other events to all of your devices, and receive notifications to remind you of upcoming exams (or any event). Both of these apps are ideal for helping you avoid every student's nightmare -forgetting about an upcoming assessment! Learn more here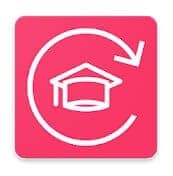 Forest is an app that helps you limit the time you spend on your smartphone so you can concentrate on studying. It's a paradox of modern life that we use devices to make us more productive while these same devices are also a major distraction. Forest helps you focus by providing a useful and appealing metaphor or planting trees when you want to stop using your phone for a while. Your trees only grow while you focus on the task at hand. If you forget and start to use your phone, the trees die. The more trees you plant on the app, the more time you'll be able to devote to your studies.
The Forest app is actually more than a metaphor for planting forests. The company actually partners with Trees for the Future, an organisation that actually plants trees in real forests. The timer is adjustable, depending on how long you need to focus. You can set it for short periods to plant virtual shrubs. For longer periods, you can plant medium and large-size trees. Over time, you accumulate trees and build your own forest. This is another simple concept that yields great results if you use it consistently. Forest, is available for iOS, Android, and a Chrome extension. Learn more here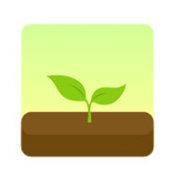 Quizlet is an app that lets you create your own study tools. Based on the traditional pre-digital flashcards, you can now customize your own learning aids on any topic you may be studying. Quizlet even lets you draw upon the creativity of other users. Once someone creates a study set, it becomes available to other users. Quizlet is more than simply digital flashcards, though. It lets you test your memory and knowledge with games such as Read, Write, and Match. You can even listen to your study material spoken out loud.
This app is ideal for students who need to study technical topics. If you need to remember terms for animal anatomy, for example, you can easily create flashcards for this purpose. The very act of creating these study tools will reinforce the knowledge. It's drilled in even deeper as you return to it. The basic version of Quizlet is free. There are also upgrades, Quizlet Go and Quizlet Plus. This app is available on both Apple and Android. Learn more here
6. Any.do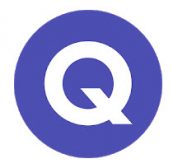 It's a free calendar, planner, and to-do list app that helps you organize and manage your to-do lists, notifications, notes, calendar events, checklists, grocery lists, and more. It comes with a sophisticated daily planner and calendars to keep track of your appointments and to-do list. It has built-in alerts and offers three calendar views: 3-day, weekly, and schedule.
To stay organized, you can sync all of your projects, notes, reminders, and goals. Sync your events on your Google calendar, mobile calendar, Outlook schedule, or Online events to ensure you don't miss anything important. This app also features one-time, location, recurring, and voice reminders. The app also has a function that allows you to work with others, share your list, and give assignments to your friends and classmates. Learn more here.
7. Evernote

One of the most common time management tools for students is Evernote. Students of all ages utilize it for various purposes, including taking notes, planning activities, and collecting clips, photos, and films. Additionally, students can use this program to create multimedia presentations.
College students can use this software to capture their ideas, thoughts, photographs, assignments and study schedules. In particular, individuals who attend various colleges can benefit significantly from this program.
With this software, you'll never lose track of your most excellent ideas, thoughts and inspirations because it syncs across your devices. Keep track of your education, create personal checklists and reminders and organize events with the help of Evernote. Additionally, if you're part of a group project, you can work with your other students on it. Learn more here
8. Focus Booster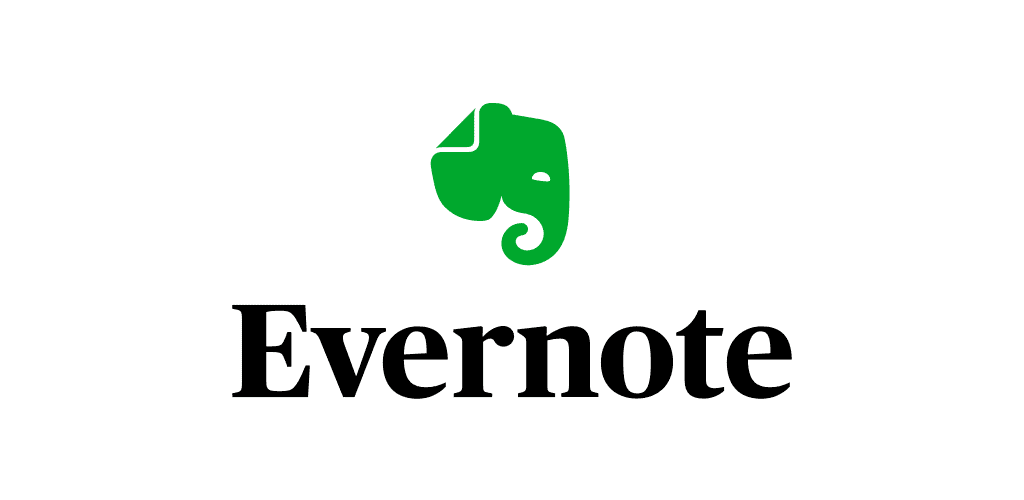 The goal of Focus Booster is to assist users in increasing their productivity. The software uses the Pomodoro Technique, a time-management technique that depends on periodic sessions to keep the user focused on particular activities.
Students can keep track of how many Pomodoro sessions they finish by looking at progress reports. Students can increase their productivity by continuing to keep track of their progress. Students can also use Focus Booster with separate businesses to manage project inventories and client lists.
9. My Tasks

A scheduler, a to-do list, or a curator are all included in this helpful tool. The app's primary features are a planner for ongoing projects, a daily to-do list, a digital calendar, a voice recorder, and synchronization options.
You can accomplish activities at a deadline and solely start working with them when you have free time with My Tasks. Take charge of all of your events, and once you've finished them, highlight them as completed. The app's clever calendar will notify you about unfinished goals.
My Tasks App Suggestions:
The planner keeps track of your academic and personal events, so you don't forget anything important. It allows you to stay one step ahead of the competition.
Simply by using the program for the whole week, you can assess your productivity and consider better organizing your time.
Plan your daily chores, build your current week's to-do list, plan recurring tasks, or keep track of your effectiveness.
To learn more about My Tasks, please click here.
10. myHomework planner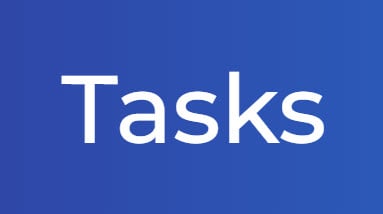 This program is designed exclusively for students in general. It includes a calendar for keeping track of events, assignments, projects, and exam dates. It contains a homework widget that allows you to synchronize your tasks and receive deadline reminders—this aids in the timely submission of papers.
This software is ideal for students who enjoy going out and forgetting deadlines. This program is free, but if you're annoyed by intrusive advertising, you can upgrade to an ad-free subscription for just $1.99 per year. Students can use this planner to take charge of a project to determine the actions required to complete it. Learn more here


These apps are all useful for managing your time more efficiently and improving your study skills. Depending on your particular needs and challenges, you may want to try one, several, or all of them. When it comes to time management and productivity apps, the more you use them the more value you'll derive from them.
About AVT
We have been training animal care, animal behaviour and training, equine care and veterinary nursing students for over 25 years in Australia. Students who undertake AVT courses range from high school-aged students just starting their pre-vocational journey right through to mature-aged students seeking an alternative career path. Graduates are highly respected and sought after by industry professionals, businesses and organisations. If you want the background knowledge and skills to help you secure your career in the animal care industry, check out our qualifications here or gain new skills by studying one of our short courses.