Jump start your career in Animal Care with a School-Based Traineeship!
Are you an animal lover with a passion for care and a desire to jump start your career while still in school? Look no further than a school-based traineeship in animal care! This unique opportunity allows you to pursue your love for animals while gaining valuable skills, experience and a qualification while working in paid employment. 
What is a school-based traineeship?
A school-based traineeship (SBT) can provide the opportunity for you to work with an employer and train in a qualification while you're still at school. With a SBT you will go to school and, with the school's approval, you (and your parent/guardian if you're under 18) will sign a training contract with an employer in your chosen industry. You'll also train at a nominated training organisation, and spend the rest of the week at school completing your Western Australian Certificate of Education (WACE).
To be eligible for a school-based traineeship with AVT, you will: 
Your work hours could be completed as two half days, short shifts after school, weekend shifts, during the school holidays or a combination of these.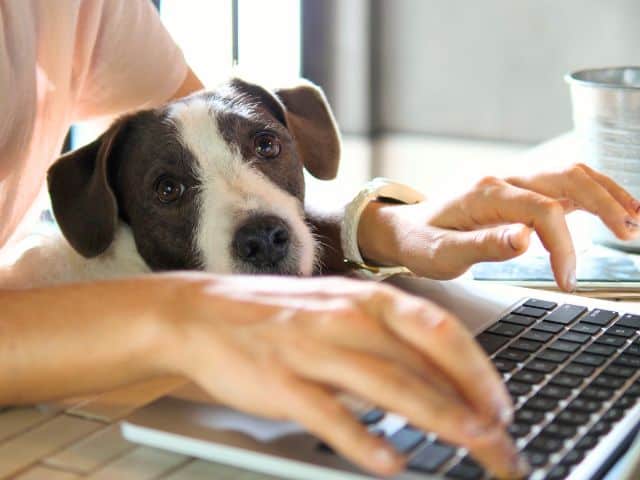 *Please note NOA: Notice of Arrangement's are not eligible for school-based traineeships at this time. However NOA's are eligible to join the VETDSS course. 
Why choose a SBT in Animal Care with AVT?
The ACM20121 Certificate II in Animal Care as a SBT is a program designed to combine your studies with practical training. Imagine spending time in a real animal care setting, getting hands-on experience, and learning from professionals who share your enthusiasm for animals.
Real-World Experience: AVT offers you the chance to step into the real world of animal care. From learning the fundamentals of handling to feeding practices, you'll consolidate your theory and practical skills to become work ready. Your practical training and assessments will be undertaken at AVT's Animal Care Facility in Ascot. You'll gain hands-on skills working with a range of small animals including cats, dogs, guinea pigs, rabbits and birds.

Skill Development: This traineeship isn't just about cuddling with cute animals (although that's definitely a perk!). You'll develop a range of practical skills such as animal behaviour, safety around animals, first aid, enrichment and customer service – all of which are essential in the animal care industry.

Industry Insights: By working alongside professionals, you'll gain insights into the inner workings of animal care facilities, clinics, or shelters. This exposure can help you understand the diverse career paths within the field and make informed decisions about your future.

Qualification: Upon successful completion, you will gain the ACM20121 Certificate II in Animal Care, a nationally recognised qualification. This certificate can enhance your employability and provide a solid foundation if you decide to pursue further education or a full-time career in animal care.
What type of employment should I have?
A prerequisite of the ACM20121 Certificate II in Animal Care as a SBT is that you work at least 7.5 hours a week in an animal related business during your traineeship. You'll need to work 195 hours in total over a 6 month period. Examples of paid roles can include: 
Retail assistant at pet or feed shops
Attendant at boarding kennels or cattery
Doggy daycare, dog washers and grooming assistants
Welfare shelter attendant
Veterinary clinics and hospitals
Wildlife parks or centres
The minimum hours requirement applies throughout the full term of the SBT, including during school holidays. The hours can be averaged over six months. You can do the hours in short shifts or blocks of full-time work, as long as it averages out to 7.5 hours of paid work per week over 6 months (this equates to 195 hours every six months).
If you're unsure whether your current employment qualifies for the ACM20121 Certificate II in Animal Care as a SBT, our Student Support team can provide personalised guidance. 
How much does the course cost?
Students who study the ACM20121 Certificate II in Animal Care as a school-based traineeship may be exempt from course fees under the Jobs and Skills WA program.
If you would like to find out if you're eligible, please contact our Student Support team.
The Student tuition fees are indicative only and are subject to change given individual circumstances at enrolment. Additional fees may apply such as Student service and resource fees.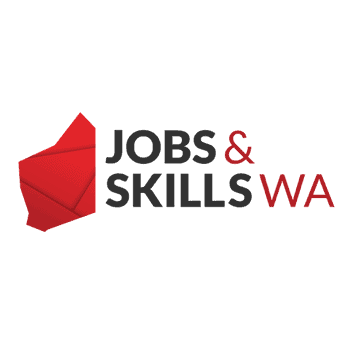 If the thought of completing the ACM20121 Certificate II in Animal Care as a school-based traineeship (SBT) has piqued your interest, here's a step-by-step guide to help you get started:
Step 1 – Initiate conversations: The first step is to have a conversation with your parent/guardian. Discuss your goals and the possibility of undertaking an SBT. Then you'll need to reach out to your VET Coordinator at your school. 
Step 2 – Secure employment: If you're already working in an animal related role, fantastic! You're a step ahead. For those yet to secure a job, take the initiative to approach local pet shops, feed stores, animal shelters, boarding kennels or wildlife parks. Express your interest and willingness to learn. You must work an average of 7.5 hours per week over a 6 month period.
Step 3 – Contact an Apprenticeship Support provider: Once your decision to embark on the SBT journey is solidified, the next step is to approach one of the following Apprenticeship Support providers:
Apprenticeship Support Australia
1300 363 831
MEGT (Australia) Ltd
136 348
The BUSY Group
13 28 79
Your chosen Apprenticeship Support provider will help you with getting signed up. You may choose AVT as your preferred Registered Training Organisation to deliver the ACM20121 Certificate II in Animal Care.
Step 4 – Finalising your SBT: AVT will contact you once we receive notification from the Department of Training and Workforce Development of your SBT.
If you want to find out more or get started, please submit an enquiry below:
About your School-Based Traineeship in Animal Care
Our ACM20121 Certificate II in Animal Care (VETDSS) course has been designed specifically for years 10 – 12 high school students who wish to integrate a vocational course with their final years of secondary school.
You'll attend our AVT Animal Care Facility and purpose built training campus in Ascot one day a week and work hands-on with animals, as well as participate in tutorials and assessment sessions conducted by experienced AVT trainers who hold working with children checks.
Click 'Read more' below to see full course details including entry requirements and units of competency.