There is no doubt about it, buying your first horse is exciting but at the same time can feel quite overwhelming. So many new tasks to consider and more than likely, new knowledge and skills to learn. 
With this in mind, one of the most important things you will be doing as a new horse owner is learning how to care for your horse. Whether you need basic horse care for beginners, from nutrition and feeding, to providing the right environment for your horse, here are some tips to help you save time and set off on the right foot.
Setting you and your horse up for success
At the very least, your horse needs:
Hazard-free pasture. It should be free from holes, loose wire fences, and rusty farm machinery.
Unlimited supply of clean water. If you are in sub-freezing temperatures, be sure to heat the water.
Safe fencing such as plastic, wooden, vinyl rails, or suitable mesh wire fencing.
Access to salt.
A good amount of hay or considerable grazing land.
Shelter for extreme harsh weather conditions.
A clean and dry area to lie down.
Companionship with either another horse, mule, donkey or any other animal.
Daily monitoring to ensure that your horse is healthy.
7 essential tips for keeping a horse
In this post, we cover the 7 essential tips for keeping a horse including:-
 
Ever considered becoming an Equine Veterinary Nurse?
1. Feeding Your Horse
Good horse care includes providing it with quality roughage. While grass is the horse's natural and most preferred food, it's not always available and might not be adequate at certain times. When grass is not available, hay becomes the single most important source of food for your horse. However, you need to be sure of the type and quality of the hay that you feed it. Bad hay can be disastrous to your horse's lungs and can eventually cause other health complications. It is also worth noting that not all pasture is right for your horse's health. You need to make sure that some of these weeds and shrubs are not within your property's vicinity :
Paterson's curse (Echium plantagineum)
Ragwort (Senecio jacobaea)
Fireweed (Senecio madagascariensis)
Lupins (Lupins spp.)
Johnson grass (sorghum halepense)
Couch grass (Cynodon spp.)
Perennial ryegrass (Lolium perennial)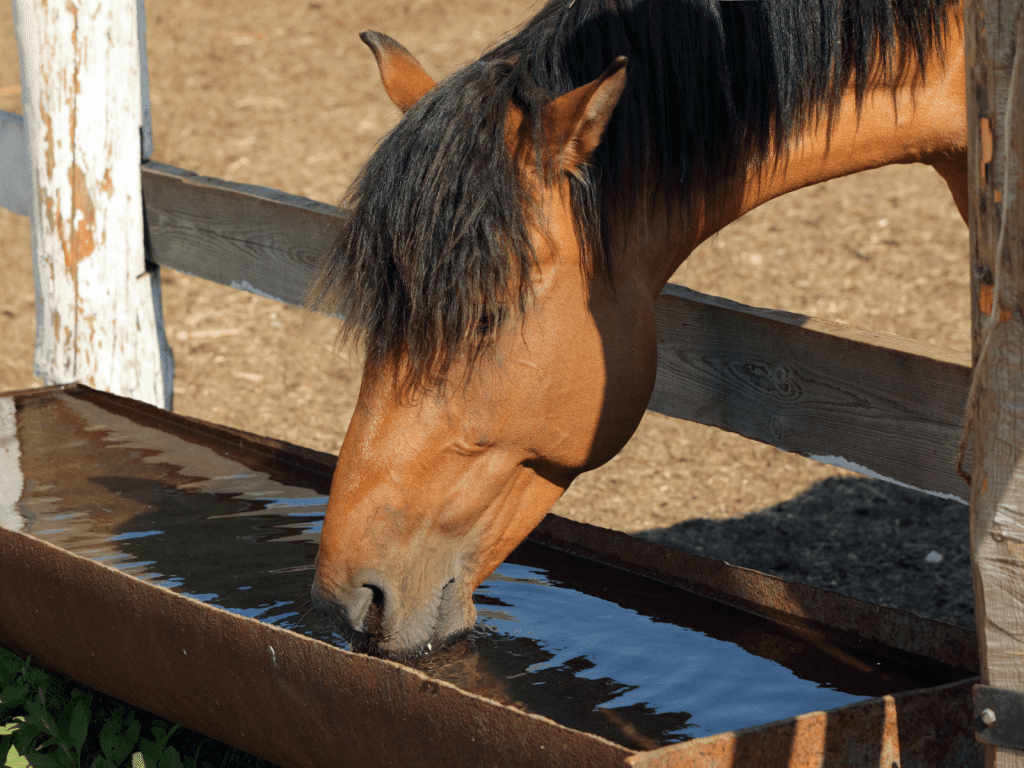 2. Watering Your Horse
A constant supply of clean, fresh water is vital for your horse. When travelling, or on long rides, dehydration is a concern and water should be given frequently. The average horse requires 5Lwater/ 100kg body weight, and the general rule of thumb is to make sure your horse has water at its trough at all times. Chronic dehydration and insufficient water supply can make your horse lose weight. Also, dirty water and unhygienic watering equipment such as buckets and troughs can harbour bacteria or viruses that can make your horse sick. Expect your horse to take in more water when they are working hard, sweating, in hot weather or when you're switching from pasture to hay.
3. Sheltering Your Horse
Chances are that your horse will spend a lot of time indoors in its stable. The sad truth, however, is most horses dislike being stabled. Designing a good, and conducive environment won't make your horse happy but will make looking after it easier and safe. Despite the size of the stable, you create for your horse, ensure that the structure has the basics such as feeding and watering equipment, windows, adequate lighting, and suitable flooring.
4. Grooming Your Horse
Grooming is a crucial part of your horse care. At the minimum, your horse should be groomed before exercise. This helps you examine that the hooves and skin are in good condition, while also checking for injuries and irritations. Grit that accumulates beneath the saddle or girth makes the horse uncomfortable and causes saddle or girth sores. The ears, nose and muzzle sometimes tend to be forgotten, but it is important to clean them just in case seed heads and dust particles lodge in there.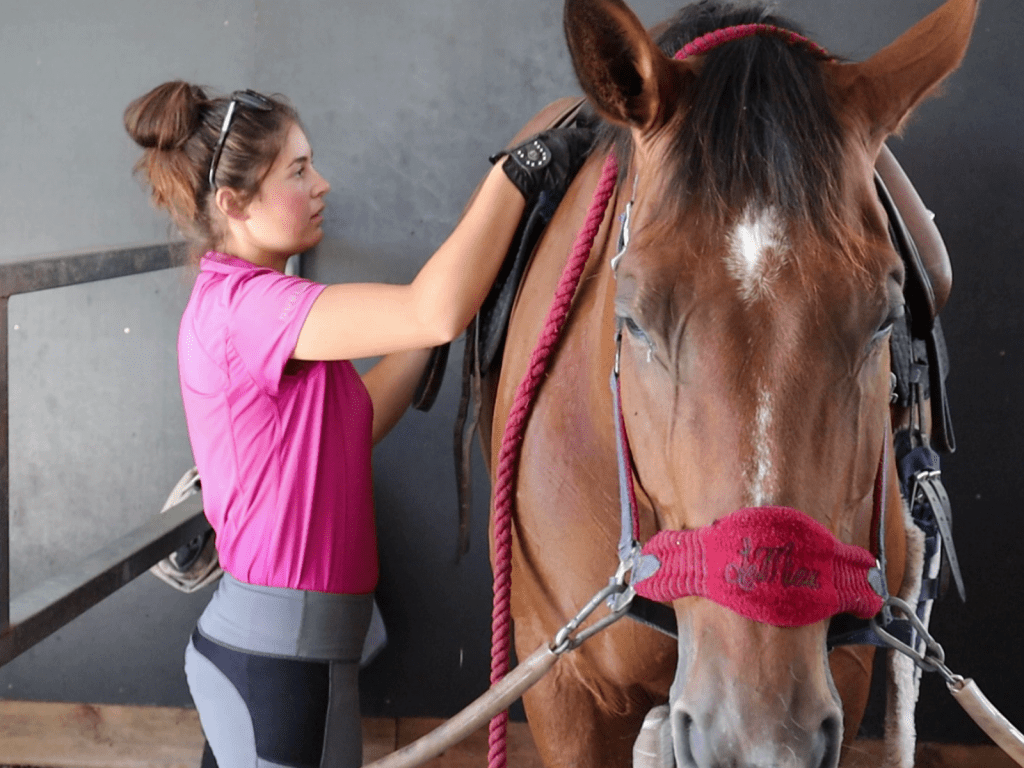 5. Health Care Needs
When you bring your first horse home, you will need to understand some basic horse care essentials to ensure that your horse is always at its optimal performance and health. Your horse's health needs take time, and you should have a daily, monthly and annual routine to take care of your horse. A visual check, at a very minimum once a day, and more is essential. You'll want to check any signs of injury, illnesses and check the fences too and other structures in your stable for damage that could cause problems for the horse. After every 6-8 weeks, have your farrier in to trim the hooves and reset the horseshoes. Leaving the hooves to grow too long is hard on your horse's legs, and unhealthy for your horse. There's a no one-size-fits-all approach when it comes to deworming and vaccination, but the general rule of thumb is deworming your horse six-week or nine-week schedule. Also, ensure that your Equine veterinarian sees your horse at least every 6-12 months and use them as the best resource to decide on a schedule where the vet will:
Have the teeth checked and floated.
Have immunisations administered.
Besides, make sure that the stable has an equine first-aid kit, and if you are using your horse for events, have some first-aid items along with you always. These emergency kits are vital and should be kept in a sturdy box for unexpected horse illnesses and injuries. Along with emergency contact numbers on your phone. Be familiar with your horse's normal parameters, Heart rate 28-40bpm, Respiratory rate 8-16 breaths/minute, Temperature 36.5-38.5℃, Capillary refill time 2 seconds or less.
6. Boarding Your Horse
Depending on your needs, and the horses too, there are different types of boarding available. Some of the boarding offered in many stables include: full board, part board, pasture board, self-care board, or you can make other arrangements with the boarding facilities. Check the options available to you and choose the one that best fits you and your horse.
7. Providing the Best Environment for Your Horse
Perfect horse care refers to providing the best possible environment that is safe and natural for your horse. This means you need to consider providing your horse with companionship, understanding its unique needs and keeping its surroundings clean and well maintained.
Enjoy Your Horse First-Time Owner!
As a first time owner, there's a lot to consider and know before and after purchasing your horse. But there's nothing more fulfilling than the bond you share with your horse. Once you have it, you'll wonder how you ever lived without it! 
About AVT
We have been training animal care, animal behaviour and training, equine care and veterinary nursing students for over 25 years in Australia. Students who undertake AVT courses range from high school-aged students just starting their pre-vocational journey right through to mature-aged students seeking an alternative career path. Graduates are highly respected and sought after by industry professionals, businesses and organisations. If you want the background knowledge and skills to help you secure your career in the animal care industry, check out our qualifications here or gain new skills by studying one of our short courses.