How to Become an Animal Foster Carer
Caring for foster pets is a wonderful way to bring joy and companionship to your family and home. A pet foster carer provides a temporary home for rescued animals while their forever family or home is found. This may be for a single weekend, a week or several months. The role of a foster carer can range from providing a loving and safe environment to transitioning an animal from kennel to home and assisting with medical care and training.
Becoming a foster carer is a rewarding experience where you can help make a difference in an animal welfare organisation in your local community.
Many shelters and charity organisations are restricted by kennel space and human hands. By offering to take in foster pets, you can help save a life and make rescue transitions much easier.
If pet care or foster care is new to you, one of the best ways to learn the ideal skills and knowledge to care for rescue animals is to take an animal care course. We'll cover this below and the steps to becoming a foster carer.
Is Animal Foster Care Right for You?
Evaluating whether you are personally and situationally ready for a foster animal is an essential first step before committing to be a foster carer. Rescue cats and dogs, the most common type of foster pet, will need to be treated with gentle, constant attention. You will need a home where pets are permitted and a household that can handle pets that may be ill, injured or may experience behavioural problems such as anxiety or aggression.
Here are some basic questions to ask yourself before you decide to become a foster carer: 
Start your qualification with a focus on Animal Care and Welfare Today!
Does your home rental agreement/council permit you to have an animal?
Landlords sometimes ban pets or restrict the size, type and number of pets permitted. In some cases, you may need to pay an additional bond or rent or seek written permission to house pets temporarily.
Some strata by-laws may also restrict pet ownership, so it is best to check with your Strata Manager prior to taking on a foster pet.
Your local council may require you to register a pet; check first with their rules and regulations.
Is your home 100% pet-friendly and safe? See below for things to consider.
Do you have other pets or small children that a new arrival may impact?
Ensure your other household members are welcoming and comfortable with other animals. If you have small children or other pets, mention this to the rescue organisation you are working with.
Do you have any plans that may impact your availability, e.g. holidays, surgery, pregnancy, etc
Other plans and circumstances can prevent you from giving fostering your full attention. From going on holiday to being pregnant, you might not be ready to foster or be in the perfect place.
Do you have the time required for foster care?
Make sure you have enough "free" time to take care of a foster pet who might need extra attention as they transition into life in a home.
A demanding job or family schedule can make fostering difficult, while those with extra free time will have the time required to nurture, train and provide the support a foster pet may need.
Do you have the skills to care for animals?
Are you good with animals, and have you trained or cared for animals before? Being a pet foster parent is a good-hearted thing to do, but it is also challenging and requires some pet handling skills to get started.
If you don't have the skills but you have everything else in line, ask the rescue organisation you are working with if they have any training or information you can read to help you learn what you need to take care of rescues.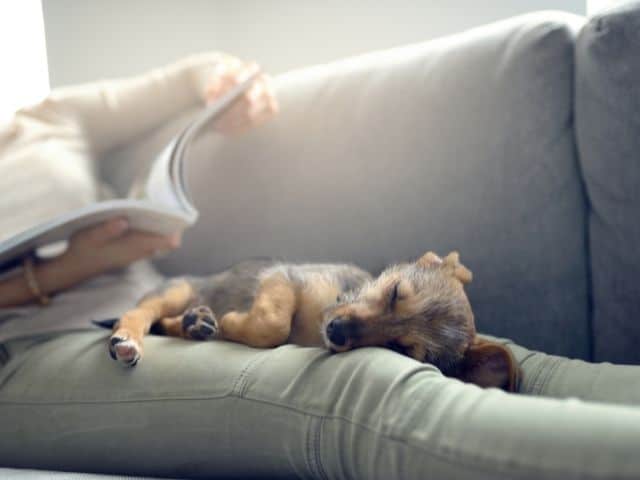 The 6 Steps to Becoming a Pet Foster Carer
Are you in the right place to become a pet foster parent? If so, that's great news! There are hundreds of pets in your region being rescued, abandoned or needing temporary care in a loving home. Shelters are often filled to the brim and organisations cannot keep all the animals they save or take in. That's where you come in. If you are in the right place to start taking in temporary rescues and strays until a permanent home is found for them, they are lucky to have you. To see the best success in each animal fostering experience, it helps to be fully prepared. Make your plans, prepare your home, prepare yourself, and finally, prepare each pet who comes to stay with you so you can give them the best opportunity for success. Here are our top six steps to becoming a successful pet foster carer.
1) Decide what type of animal you wish to care for
What kind of pet foster carer will you be? Some people are "dog people", others are "cat people", and some like both equally. Some have a knack for smaller pets, and others have the skills and temperament for delicate or exotic animals like lizards, birds, turtles or native mammals.
Knowing the type of pet you will foster helps you prepare for the experience and assists you in deciding on which pet rescue organisation to assist.
2) Find pet rescue and care organisations
Next, look up the local rescue and care organisations in your region. These groups regularly handle rescued pets and need foster parents before permanent pet owners can be found. You will find local shelters in your area and smaller volunteer-run groups in need.
Do your research to discover who each of these organisations is, how they work, how fostering works and their approach to pet rescues and re-homing. Naturally, you want to work with a group close to home with values and a process that aligns with yours. Their process should also work with your lifestyle and ability to foster.
3) Reach out and ask important questions
Before you commit, reach out to each of these organisations and ask a few essential questions. Answers to some of the following questions will give you an idea of the values of your chosen organisation and what your fostering experience, resources provided and expectations of each party will be like.
Who provides the resources such as food, medicine and veterinary treatment if required?
Some programs provide all the resources you need to foster; others may expect you to provide everything.
Will you be required to help in rehoming the animal?
Many organisations manage re-homing with foster carers just providing an interim home. Some expect fosters to seek out new owners, which you may or may not prefer.
Does the animal have any planned veterinary procedures? How will you be involved?
If you have a sick or injured rescue, they might need visits to the vet. Ask how the organisation will handle and pay for these visits.
What happens if you can't cope or can no longer continue to care for the foster pet?
Everyone gets stressed, overwhelmed or experiences unexpected life changes. Foster animals rarely stay forever, so what happens when you need to bow out? Find out if there is a way to exit your arrangement (or temporary break) when you sign up.
Can you adopt the foster pet if you want to?
Some programs let you adopt your fosters and feel this is a happy, permanent home; for some, it is against policy. Decide how you feel about their policy before starting.
How long can you expect to foster each animal?
Fostering can last anywhere from a day to a year, so ask what the average foster length is for each rescue organisation. Determine how long you will expect to keep and care for each pet.
Can the pet be left alone?
For each pet, ask if they can be left alone. Some animals need 24/7 care, which you may or may not be able to provide. Some are peaceful and good to nap all day. With others, you can go to work and leave them at home, and some make great boarders as long as you work from home.
Are you expected to train the animal?
A good foster home can leave a rescue better trained and prepared for life with their future family. However, not all fosterers are trainers, and some organisations may expect regular training activities from foster carers.
Do you have access to a trainer, behaviourist or veterinarian if you have any issues?
What resources can you access if you foster a pet with a medical or behavioural problem? Ask your organisation if they have professionals on-staff or on-call to help you with a troubled foster pet.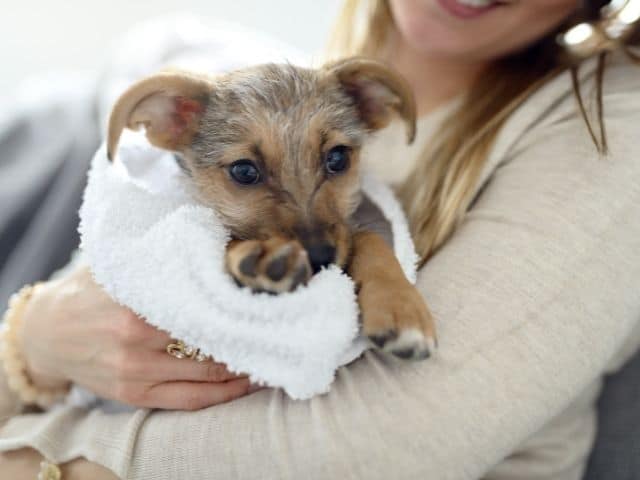 4) Prepare your home for fostering animals
If not supplied, you will need to stock up on basic pet supplies such as:-
Bed
Bowls
Food
Collars, harnesses, and leads
Toys
Toileting Space
Fencing and gates
Ensure you have everything you need to welcome a new pet into your home before signing up for the first foster. Choose your supplies based on the type of pet you have decided to foster.
Removing and securing home hazards
Don't forget to pet-proof your home, especially for pets with behavioural issues. Set poisonous plants up high, lock away your cleaning chemicals, and put away any fragile breakables. Secure your bins with lock-on lids (or in cabinets).
Check your gates and fencing for possible escape points. If you are fostering a large dog or one that can jump, check your fences are high enough to prevent them from escaping.
If you leave your foster pet outside, ensure they have a safe, protected place to escape from the sun, rain and wind.
5) Prepare yourself to bring home a foster animal
Ask yourself, are you personally ready for a foster pet? Before each foster, it helps to get yourself into the right headspace and double check your skills to ensure you're prepared for what the pet will bring to your home.
Get ready to spend the first full day or two with your foster pet, making them feel safe and keeping them occupied. This may require a weekend or a week working from home.
If you have time, polish up your knowledge of animal behaviour, such as identifying and understanding body language and signs of stress. You can also become versed in general pet care to ensure you can confidently care for an animal.
One of the ways you can learn this essential knowledge is by completing an animal care qualification, such as an entry-level ACM20121 Certificate II in Animal Care qualification. This course provides the tools to help care for animals, especially companion animals like dogs and cats. If you want to expand your knowledge, you can learn more here.
6) Be prepared for a foster 'fail'
Last but not least, be prepared for a foster "fail".
Many foster parents find their forever pet whilst foster caring and end up with a lifetime companion pet. We fondly refer to this as a very successful foster "fail". When this happens (as it likely will) be prepared to go through the rescue organisation's usual adoption process for forever homing.
On the other hand, not all foster experiences will be golden. You may come across troubled pets who may have seen abuse or neglect. It's OK to burn out, take breaks, and send a specific pet to another foster carer if they have more experience. It's OK to ask for help. It's also OK to move on when your life changes, having helped many pets and leaving others for future fosterers to care for.
Most people don't foster animals forever. Some people use a time in their lives to provide foster care until their circumstances change. Some foster in their family home for many years.
Are you ready to become a pet fosterer?
If your heart and home are in the right place but you need a few background skills to confidently handle foster pets, reach out to begin your animal care course today! We love helping new animal lovers become confident and capable animal rescuers.