On Thursday, 7th December 2017 we were excited and pleased to acknowledge AVT students who have successfully completed their qualifications in either Veterinary Nursing, Companion Animal Studies and Animal Studies in a formal award ceremony in Perth, Western Australia.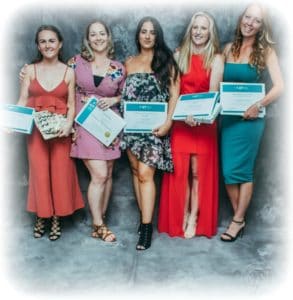 It was a balmy December Perth evening for close to 200 VIPs, graduates and their supportive families and friends to celebrate the accomplishments of our students.  During the event we were honoured to have our key team members, student speakers and guest speaker, Kristy Kuhnert, WA President of the Vet Nurses Council of Australia (VNCA) share incredible stories of inspiration and thanks.
We also recognised students for outstanding achievement in individual award categories and were proud to present the winners with award certificates and gifts from our generous award sponsors shown below.
Congratulations to each and every one of our graduates who have all worked hard to complete the theoretical and practical training required to achieve certification. Many of our graduates have already secured employment and we look forward to hearing more about our students employment accomplishments in the upcoming months.
Our Partners
We are also very grateful to have the support of many veterinary hospitals and pet care related businesses around Australia who provide work placements for our students. To each and every partner, we truly appreciate the time and effort you invest in training our up and coming graduates. Thank you.
Award winners
Congratulations to the following individuals for outstanding achievement in their individual award categories.
| Award | Winner |
| --- | --- |
| VNCA Achievement Award | Rachel Gray |
| Students' Choice Award for On-campus Veterinary Nursing | Bonnie Snowden |
| Workplace Excellence Award | Stephanie Duncan |
| Workplace Excellence Award | Meg Dean |
| Student of the Year Award for Animal Studies | Kleoniki Houlis |
| Student of the Year Award for Animal Studies | Christine Shires |
| Certificate of Merit for Online Studies in Veterinary Nursing | Claire Macintyre |
| Certificate of Merit for Veterinary Nursing | Rosheen Richards |
| Certificate of Merit for Veterinary Nursing | Hannah Troughton -Smith |
| Certificate of Merit for Veterinary Nursing | Amanda Izakovic |
| Student of the Year Award for Veterinary Nursing | Danielle Wood |
Award Sponsors
Thank you to our Graduation Ceremony Award Sponsors:-