Thursday, December 16th, 2021 marked the day AVT acknowledged our newest graduates with their qualifications in veterinary nursing. We were proud to celebrate our students' achievements with a formal award ceremony. 
We're pleased to announce that this year we honoured over 100 qualifying graduates. Along with their closest friends and family we had over 200 people attend this year's ceremony. Celebrations included each student being presented with their certificate. These certificates signify the years of work and dedication each student has gone through in the pursuit of living their dream. Having come this far, their efforts have earned each of them the right to take their goals and their desire to work with animals to the next level. 
Top students were also presented with special recognition awards. Of particular note is our Student of the Year Awards in Veterinary Nursing as well as the VNCA achievement award. This award is presented by the Vet Nurses Council of Australia and is awarded to one Vet Nursing student who has demonstrated their character as an ambassador for all nursing students collectively. These distinctions allow us to reward the exceptional qualities of our students, all of whom deserve recognition for making it as far as they have. 
2021 Veterinary Nursing Award Winners
Jennifer Wakeman – Student of the Year Veterinary Nursing
Madeleine Reid – Workplace Excellence Award
Serena Forte – Certificate of Merit for Vet Nursing (On-Campus studies)
Helen Cargill – VNCA Achievement Award
Evana Hanna – Certificate of Merit for Vet Nursing (On-Campus studies)
As Perth's one and only dedicated animal care college and registered training organisation, we're able to offer our students an unparalleled level of training, expertise, and opportunity. More than 80% of our veterinary nursing graduates go on to secure employment either during their training or soon after. We work with numerous professional partners to ensure that our standards of education meet the demands of the veterinary field across Australia and beyond. This also enables us to offer our students access to professional mentors, employers, and other relationships that can get them started on building a successful career while they're learning. 
Our courses can be completed online or on-campus. Positions on-campus are highly competitive, as we offer workplace training in Perth's leading veterinary organisations and animal care facilities including the RSPCA, Greyhounds as Pets and Cat Haven.
Our students have access to resources and experience that they wouldn't find almost anywhere else. It's one of the major reasons aspiring veterinary nurses and animal care workers from around the country look to us to pursue their dreams.
Earning a qualification, whether online or on-campus, is a rewarding and insightful journey in itself that has the potential to transform lives. Our students haven't simply earned a certificate, they've acquired some of the most profound knowledge in the world pertaining to their chosen career paths.  Having completed their course work and proven themselves beyond the highest standards, we expect each of our 2021 graduates to look forward to a bright and fulfilling future. The hard work and perseverance it takes to make it this far is worth our most sincere congratulations. With respect to every graduate, their friends, and their families, we'd like to wish them the best of luck moving forward. Applications to start a pathway to Vet Nursing in 2022 are available now. Learn more  
Appreciation and thank you
We thank the many supporting industry partners we work with. Including many of Perth's leading veterinary hospitals, welfare organisations, wildlife and rehabilitation centres, kennels, catteries, animal daycare centres and other animal-related businesses. We couldn't do it without you! Thank you also to the VNCA for supporting our award ceremony.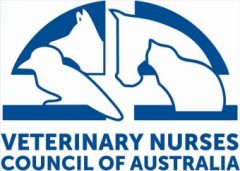 Before enrolling in an accredited course
Prior to enrolling in a course, there are two important steps you must take to ensure your course will be recognised on completion.