Blended Online eLearning Course (WA only)
ACM40418 Certificate IV in Veterinary Nursing
Jobs & Skills WA funded positions for WA based students are currently unavailable.   WA based applicants who are currently employed in a veterinary hospital or clinic can choose the option to apply now and commence studying as a full-fee paying student. Simply choose this option below.  Alternatively, you can register your interest in our next intake of funded positions below.
What next?
We will send you a notification email as soon as applications are open. To ensure you receive this email, we recommend adding admin@appvoc.com to your address book.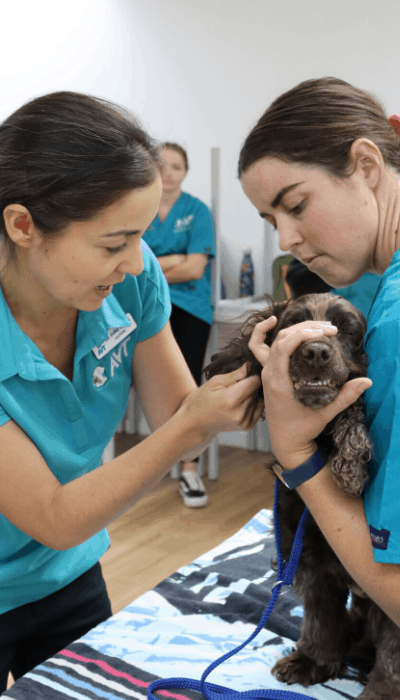 Get a head start
Do you meet the prerequisite?  Need more info?  Learn more about our entry requirements and options here >>
When you work with animals - everyday is different!
Course Dates

Online eLearning Non-WA based students
Course runs: All Year

Online eLearning WA based students
Course runs: April 2022
Applications open: February 2022

On-Campus Full-time
Course runs: February - December 2023

On-Campus Part-time
Course runs: July 2022 - December 2023
Applications open: March 2022